Here's sweet Bebe. She's the lap cat of the bunch! Don't turn your back on her, or she'll leap up to get on your shoulders!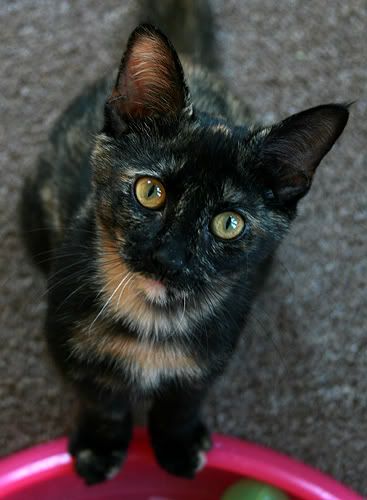 Here's Amelia, Bebe's sister. Half lap cat, half nutcase!
Here's pretty Fergie. She's a shy girl, but is making great progress!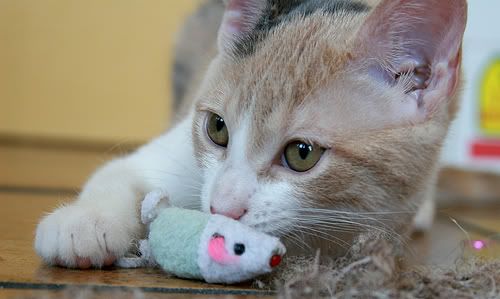 Here's Quinnie, Fergie's sister, and another shy girl who's doing better every day!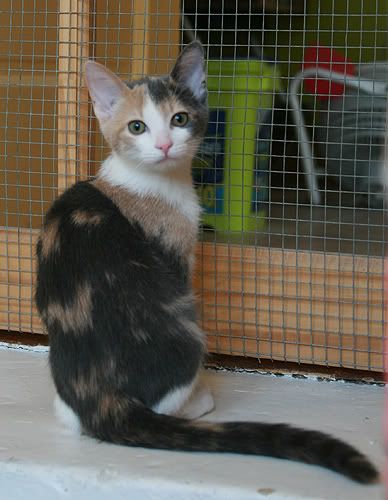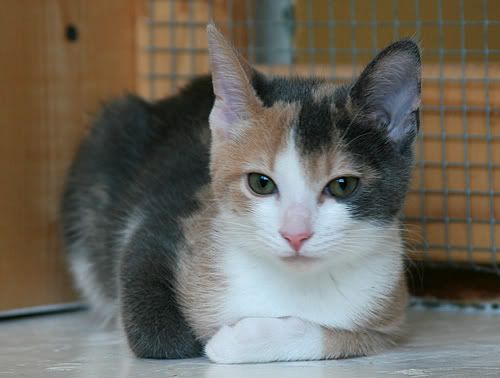 And little Raffie, Quinnie & Fergie's kid sister. She's the sweetest little bug, and just purrs all the time! She tries to keep up, but her sisters often bowl her over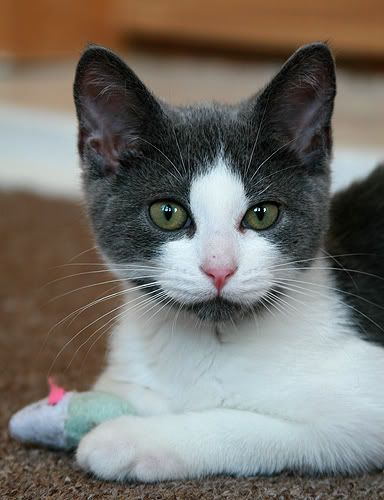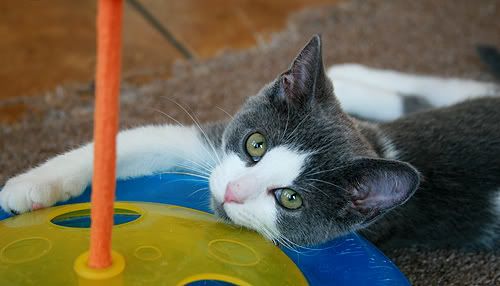 Mixing and matching