First of all, after a looooooooooooot of yardwork here is our backyard in our new home!

I attached rope to the clothesline that goes across the whole yard which is 3/4 privacy fenced, so the cats can be outside when I'm doing yardwork. they are both harness trained so it was pretty easy and they both love it!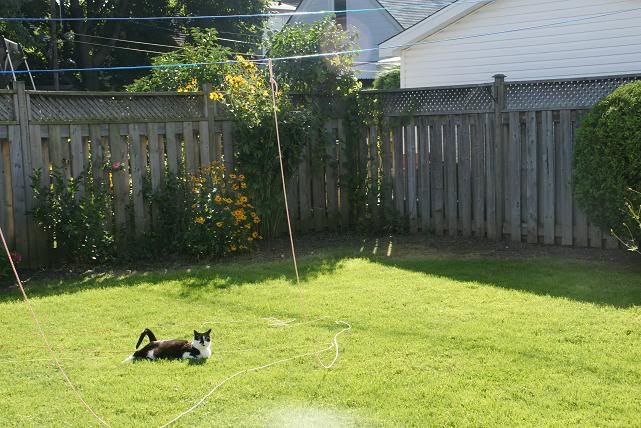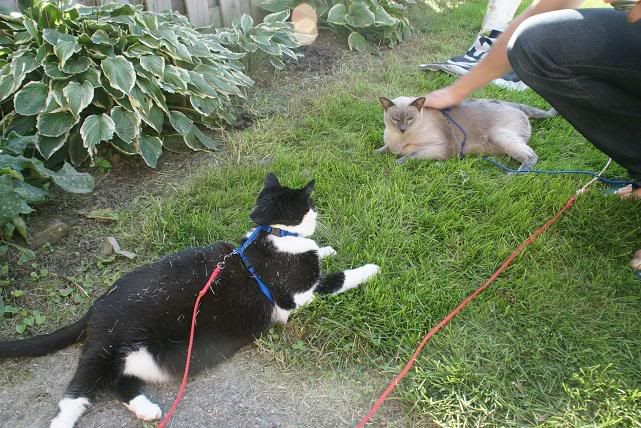 Of course Kismet decided to find the only pile of dry grass to roll in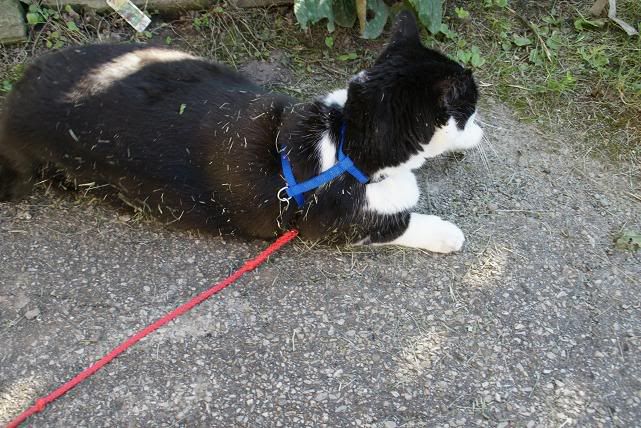 Of course now they want to be outside all the time so I have to be careful at the doors! but they aren't very quick since they are 10, so it's not a problem! I'm just happy they get sunshine!