6 years!!!!!!!!!!!!!!!!!!!!!!
Our little cutie-pie, the one-eyed wonder - the ever purring - Flowerbelle.
Happy Gotcha Day Whitey Bird!
You were going to be a foster kitty... but once you came home, that was it! You purred your way straight into our hearts and lives. ...and FINALLY you let us pet you now! For years Flowerbelle loved being picked up and on laps... but she only ever wanted to "pet" us with her scratchy tongue baths. But finally she is LOVING being petted!
Gotcha day, six years ago (after three weeks in the hospital!):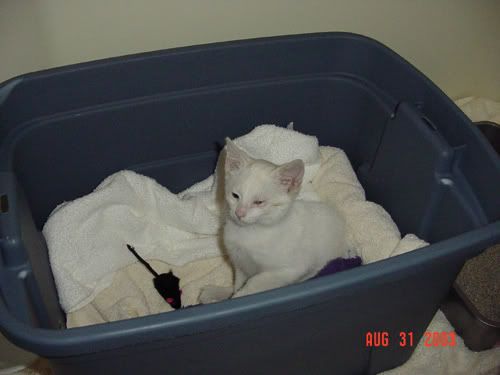 The day after her Gotcha Day (yeah, like living in the bathroom for a few days was going to happen!
):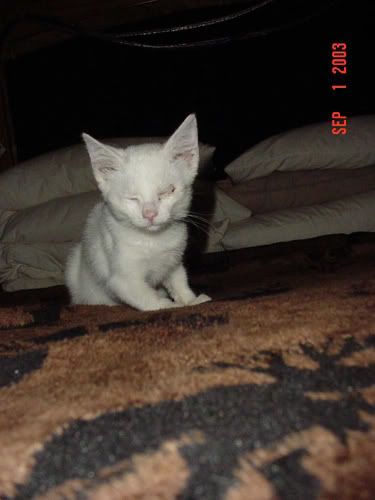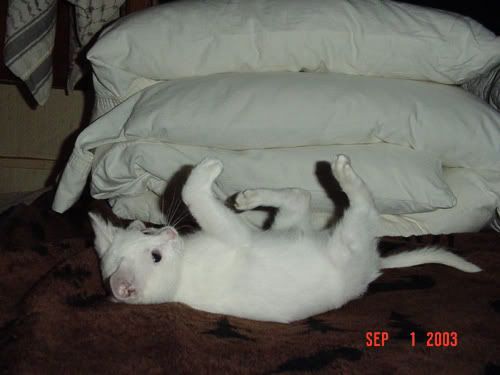 And sorry about the fuzzy pics, but here she is today: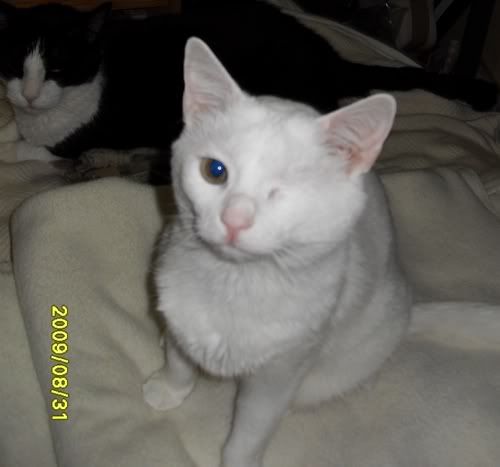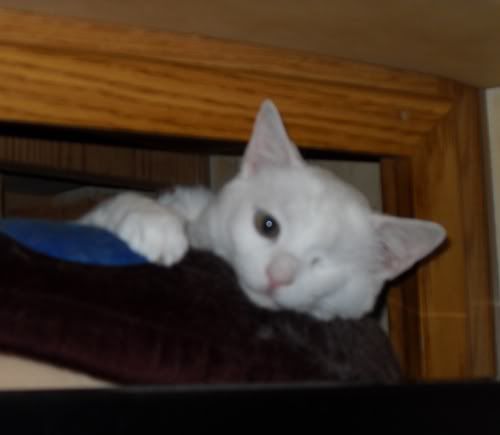 And to think those words-that-can't-be-used people were going to take you back and put you in the parking lot! Daddy chased them down, grabbed you, and gave them a piece of his mind! Poor trembling little baby girl... SO HAPPY to be alive and SO HAPPY to be HOME!