BABY!!!!
Not there was ever any doubt; but I did tell one particularly anxious friend that it was a kitten.
She was texting me from her work before my appointment was over. Or so my phone said once I turned it back on.
But it's a GIRL!!!!
We had the ultrasound done at a new medical center and it was totally awesome!! They have it set up so there is a big flat screen up on the wall so we could see everything the tech did or was looking at. And she was great to tell us what she was doing too. The baby was very active during the ultrasound. She's head up with her back facing out. So that may explain why I don't feel much yet. I think it's normal for a first pregnancy for that to take a bit anyway. But she was definitely moving in there.
We couldn't get a good look at her face because of the way she was sitting. She had her hands up on her head too.
So here are a few of the pics they gave me:
A little foot: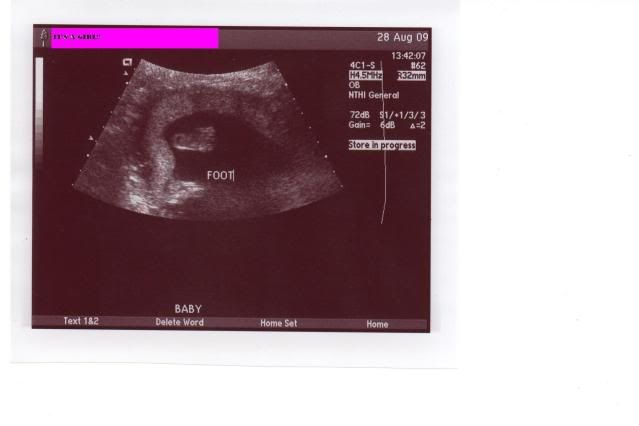 Her ankles are crossed: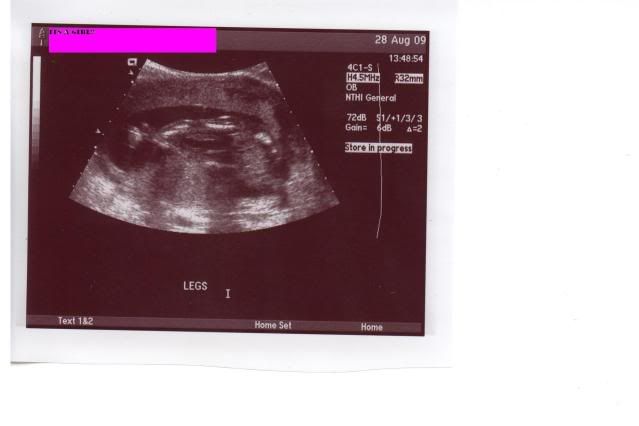 A side view: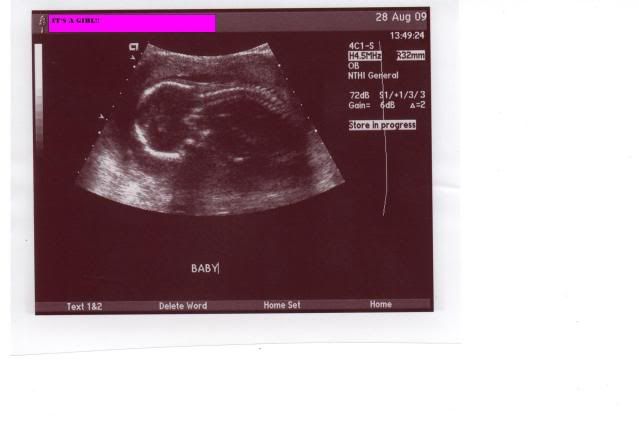 It was so amazing to see her moving around! I think it made everything seem more real to DH too. The past couple days my belly seems to have grown quite a bit; but I think seeing her just had a big impact. We both couldn't stop smiling afterward when we went to lunch. He kept saying its a boy before; but he told me afterward he's very happy and he's a little relieved I got my girl. (I didn't care what we had at this point, and neither did he really, but I think most men want a son and most women want a daughter.)