Calling all kitties who danglefoot! I know Bamf does it, and Eden does it too.
After seeing their pics (and the talk of a danglefoot thread), every time Annie does it I think of them.
Who else has a Danglefoot kitty??
Annie loves to hang out on my CPU like this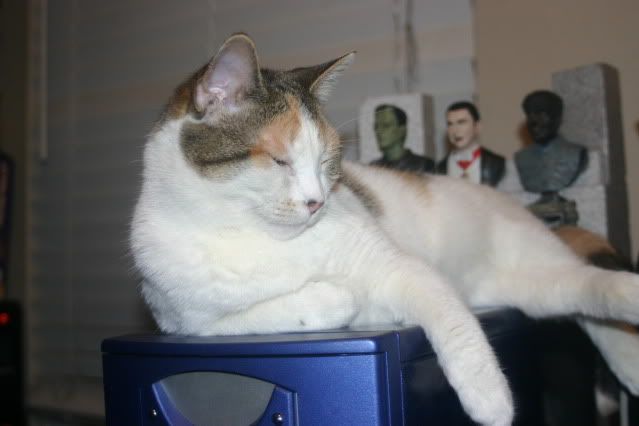 She sleeps on Daddy's chair with Danglefoot too. You can't see it, but the other paw is tucked in.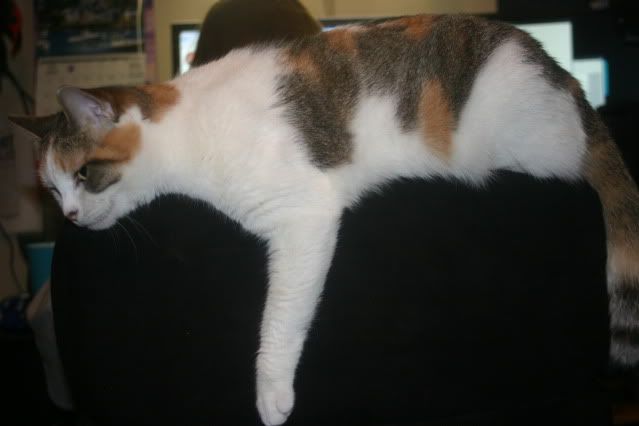 And on her banister perch.
She's probably 8' above the stairs here. We tried to stop her, but she does what she wants whether we like it or not. And she has very, very good balance.