Scratch and Squee
offline
2,904 Posts. Joined 6/2006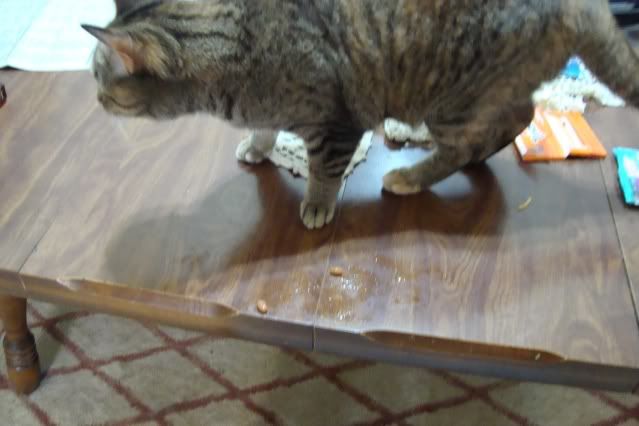 Squee likes to eat beans.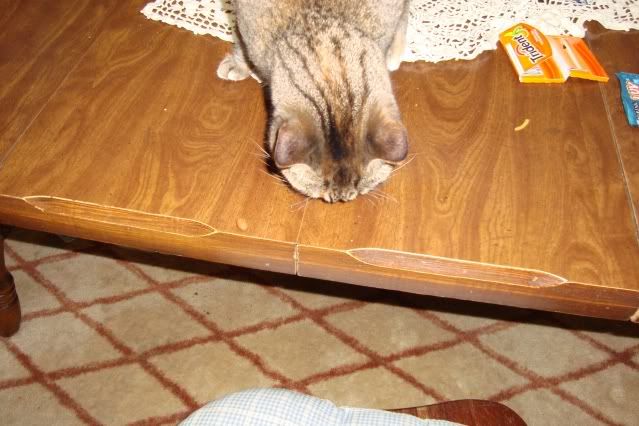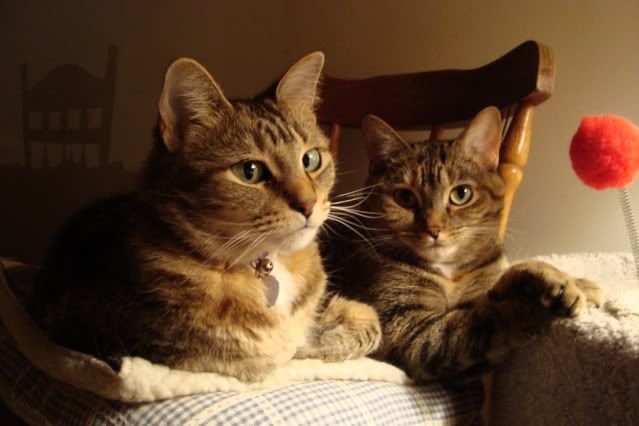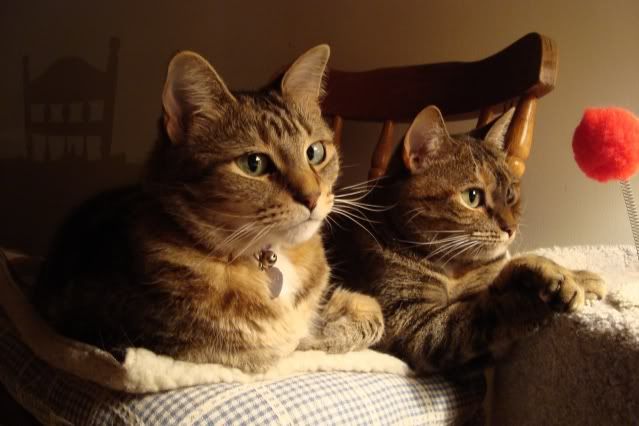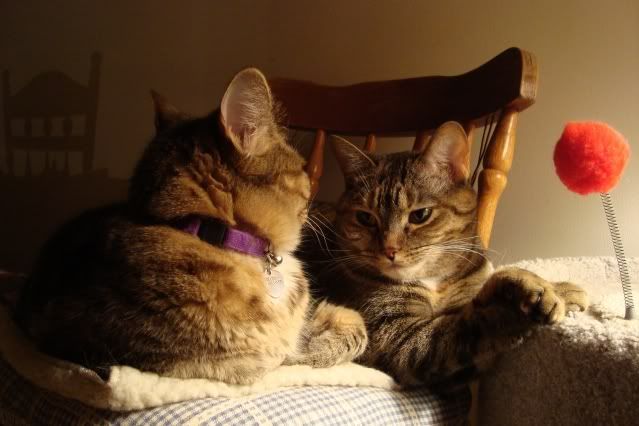 Love them fluffy britches!

offline
18,768 Posts. Joined 12/2004
Location: SW Indiana
Love the last pic of them looking at each other!
As for the beans - I hope they don't affect Scratch the way they affect me.
offline
22,210 Posts. Joined 11/2005
Awww....look at the two of them together.
RIP Daddy:Nov 16,61 - July 15 2010

offline
7,209 Posts. Joined 12/2008
Location: ON./Canada
Beans beans are for for your heart
the more you eat the more you
The more you
The better you feel, so eat your beans with every meal.
couldn't resist.
I love the last pic of them..... you have gorgeous bean eatin boys.
offline
213 Posts. Joined 7/2008
Location: Caroline, AB
Love the crossed paws. So prim & propper.
Kitteh Kleen-up Crew

offline
2,314 Posts. Joined 2/2007
Location: UPNY
offline
4,046 Posts. Joined 8/2008
Location: Cold and lovin' it in MN
Aw, there are the gorgeous S & S girls! I love the pics of them together.