I was getting ready to go out of town, and my two baby girls were playing nicely, Petals jumped in the suitcase and Emily stayed on the outside..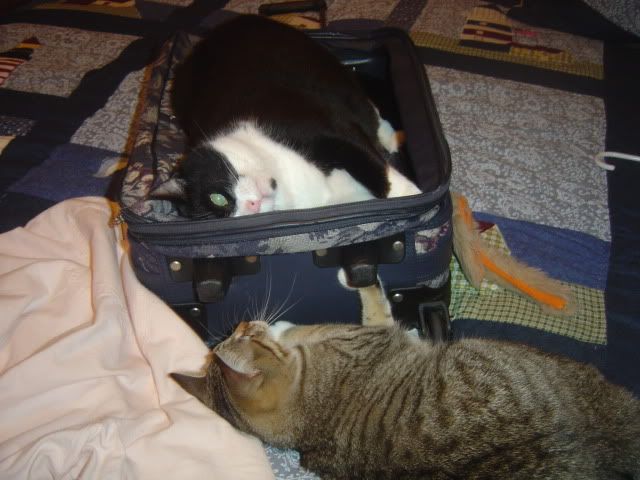 all verrrrrrrrrrrry sweet, but as you can see the look in Emily's eye, she has plans of uprooting her big sister and claiming the suitcase for herself!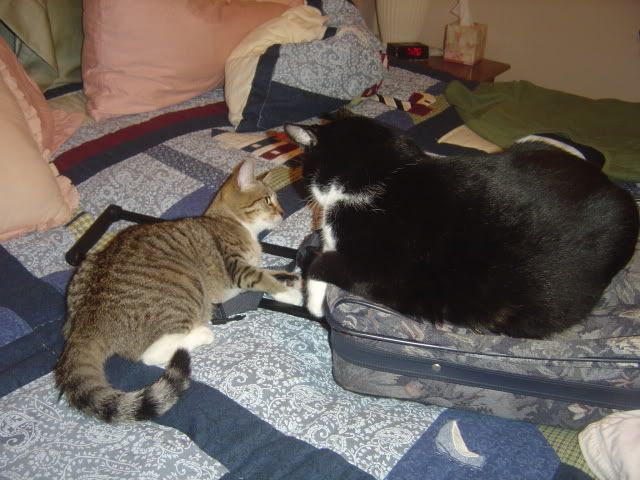 Miss Petals showed her who's boss! Can you believe she had the WHOLE top of baby Emily's head in her mouth!! ????