My BF got me this little guy for my birthday. He's about 6 months old, a single mane lionhead bunny. Right now he's about 3.5-4lbs.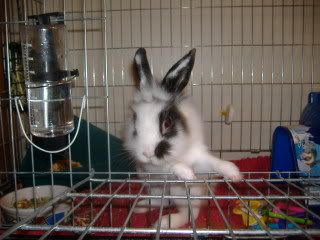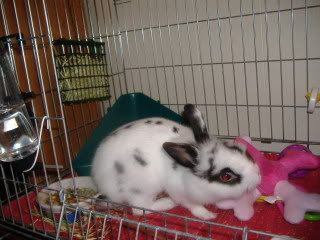 The kitties haven't met him yet. I am now living in Knoxville with the BF and the kitties are still in Atlanta with my parents awaiting our closing on our new house (thought the less moving the better for stress reasons...)!
Does anybody else here have house bunnies and kitties? Some people say you can have bunnies run around the house uncaged in homes with cats but I don't know if I will trust my boys that much! The info I've got on this is from bunny people, so input from cat lovers would be great!