Griffin, my fluffball.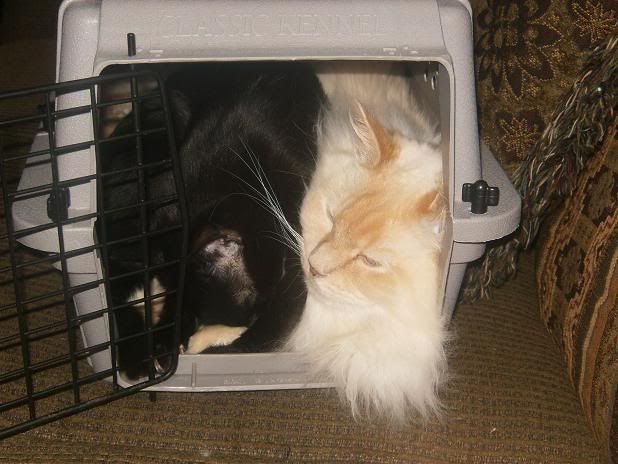 Griffin and Locket demonstrating how much my cats LOVE sleeping in cat carriers. (They're weird, I know.)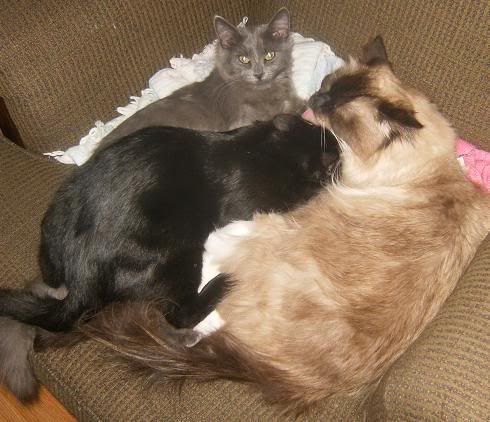 In further bizarre behavior, Locket demonstrates how he loves to suckle on Bastian's (and Griffin's) tummy. And THEY LET HIM DO IT! Amazing.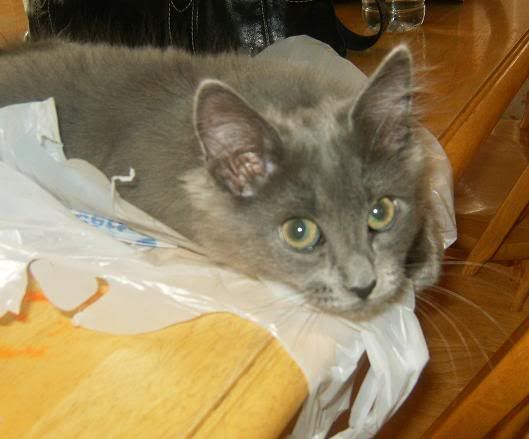 LaLa: "Well hello! No mischief in progress here..."
Prince, aka Puss In Boots himself.