I finally got around to posting more pictures of our new kitten, Pixel. She is adjusting AMAZINGLY to our house and to Tubee.
They get along pretty well which we thought would never happen since she was so afraid of other cats, but she is doing very well with him. Her and Root still have some differences they need to work out but they tolerate each other. She went for her final temporary shots a couple weeks ago and she had gained 1.5 lbs in three weeks.
She is a little pig at about 5 lb now, but is very healthy.
Ok, time for pictures!
First off, getting ready to pounce at her toy!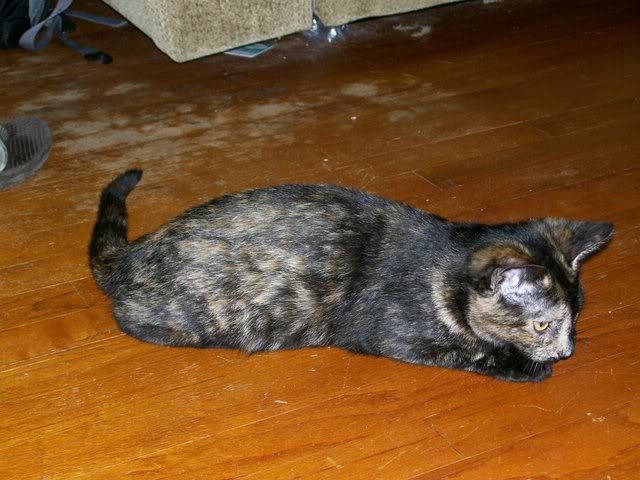 "Whatcha doin ma?"

Then we got into the fun pink box!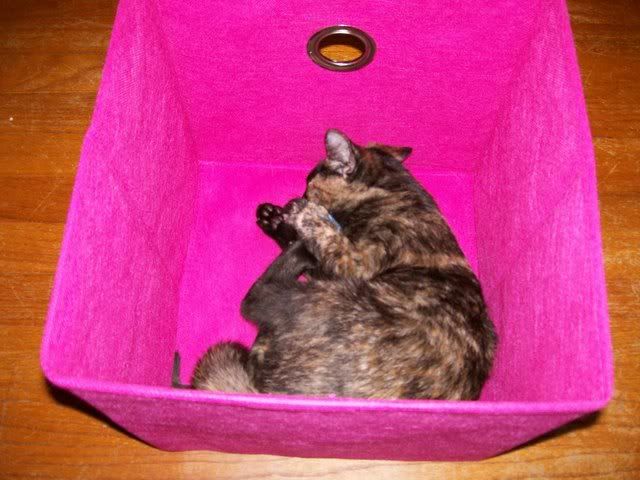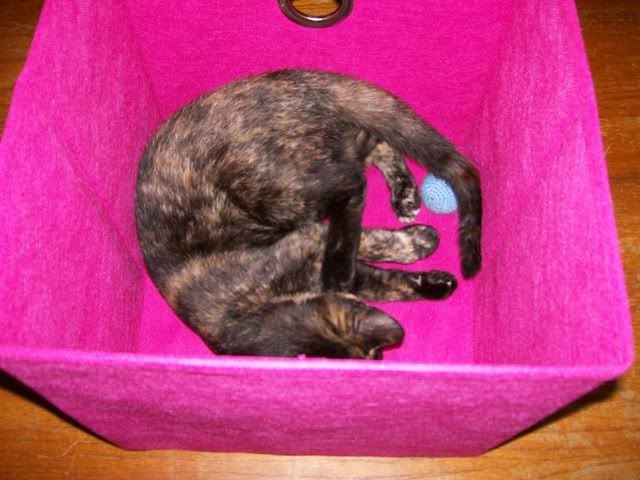 And finally after all this fun, a well deserved nap.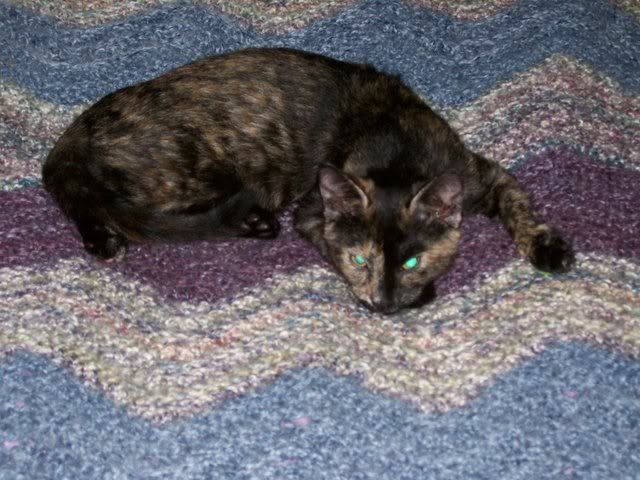 Manda