First let me explain that I was messing around with different camera settings, and several turned out bad (didn't look bad on camera screen
).
Here are the looong due pics of my cats: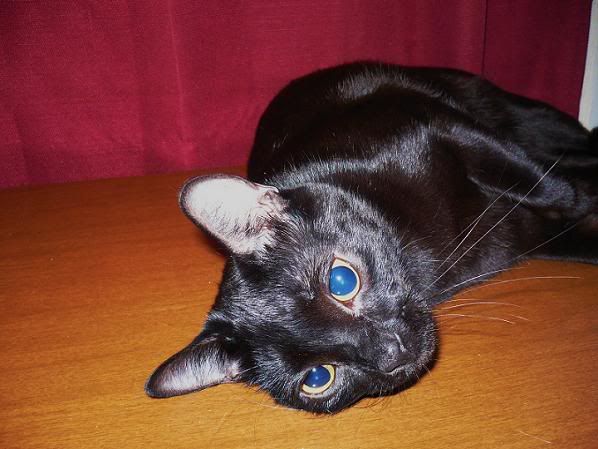 Bear, better known as Black Boy.
Being silly.
Did you say 'food?'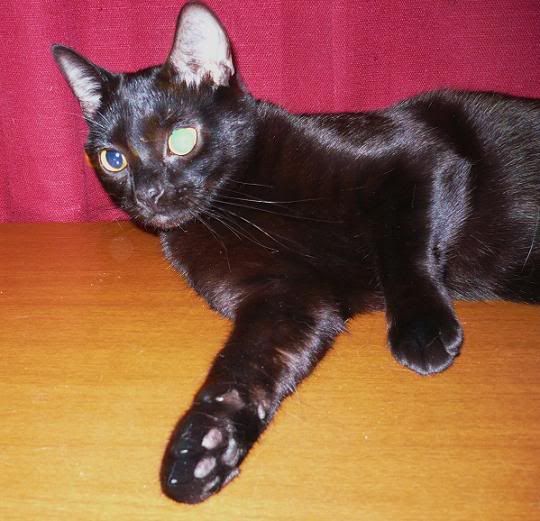 He has the shiniest, most smooth fur I have ever felt.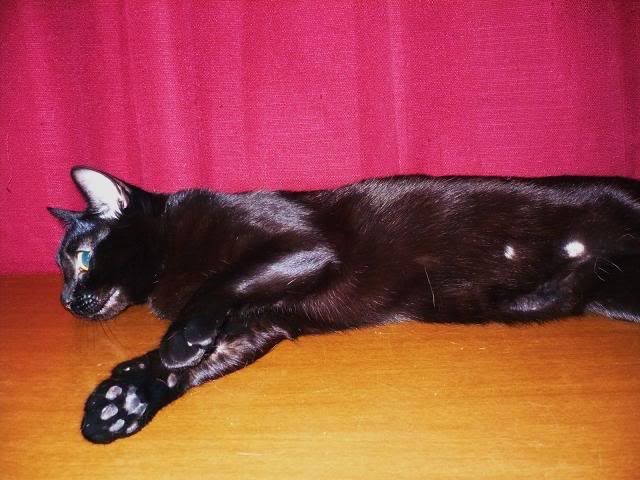 Apparently I make kitties very bored during my photo shoots.
Poor fellow's belly fur didn't grow back the same after he was shaved for p/u surgery.
---------------------------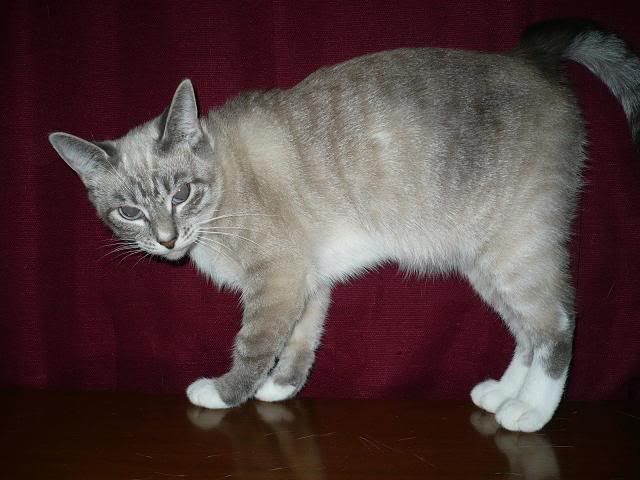 Bella, my southern bell.
The only cat that rarely lands on all 4 feet, lol.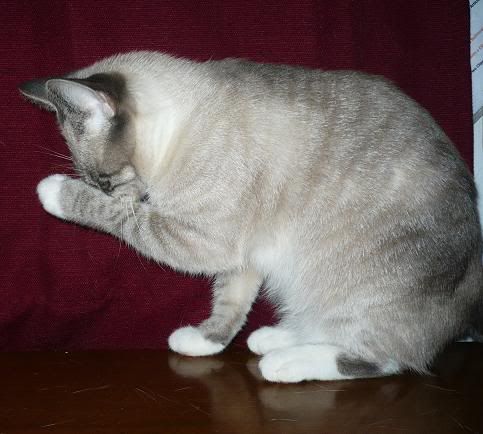 Hang on, let me get squeeky clean before I do my photo shoot.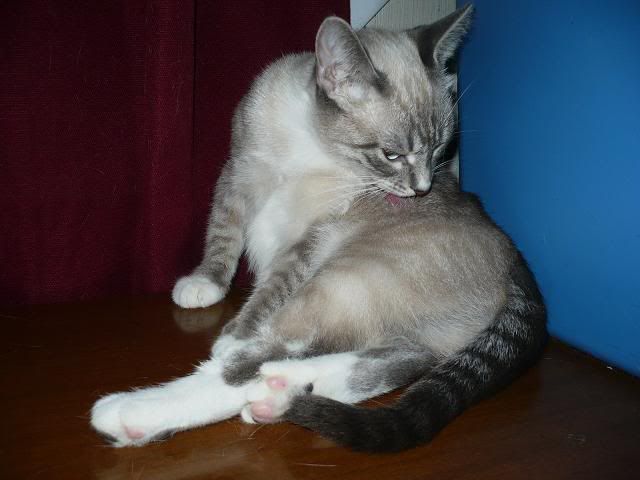 Still not done, ma!
There, all clean!
"I has pretty whiskers?"