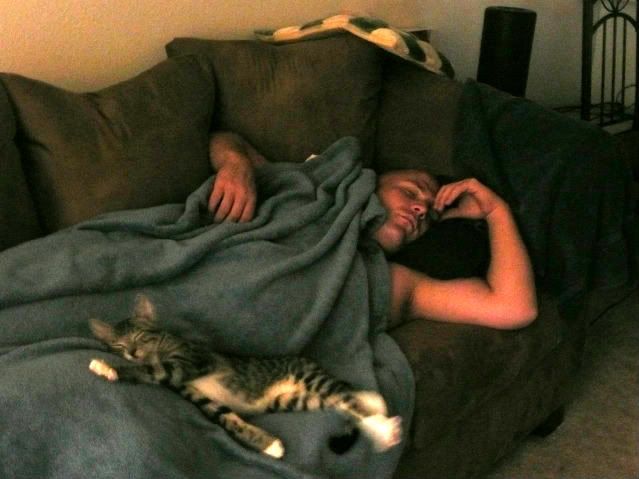 2/3 of my crew here. Logan and DBF sneaking in a nap on the couch.
Picture was lightened up a bit.
Living the life
Nacho has learned how to get a Pounce treat off DBF's face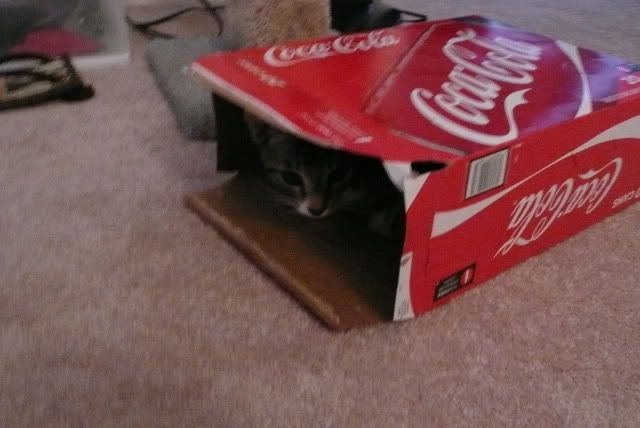 Nacho helping with the laundry
I can't believe how fast these kittens are growing!