So sorry friends!....
Almost forget today that I´m Mr Monday!..
Good morning my dear friends…
Today I have the privilege to post here your daily question for the Lounge…
I want to mention that all questions here are just for the unique porpoise of fun and of course, to stay in touch with all members, and to know what do you think about it…
of course sometimes some questions are a kind of silly but funniest in the bottom!... so lets begin…
Have you ever Traveled by sea in a Cruiser?

- When was the last time you than you do it?

- Do you suffer the sea-sick?...

-If you don´t suffer and you don´t tavel yet WOULD YOU DO?

- Where do you want to go?..
....…..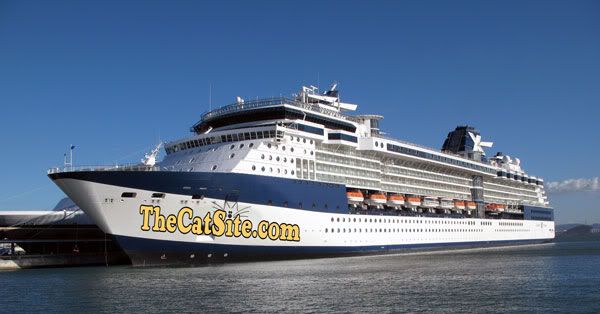 someone thinks about me:......
We like to think of him as The Cat Site's own Cruise Director.
...So, start to post here!...
...