Hi everybody,
I haven't updated my show results lately and just thought I'd share a few pics with you at the same time.
I'll start with my girl Fluffy. Her full title is Double Grand Champion Captivating Sweet Escape. She is 32 points away from achieving her Bronze status. I'm hoping that she will be able to do this in the last 4 shows of the season.
She has won a few lower down placings in the top tens the last couple of shows (against 30 cats average). I think her highest was a 6th. She won best eye colour in every ring (3) at the last show and she won the highest award in one ring, the Breeders award of merit of which she has won me 3 in her showing career.
Fluffy has 4 more shows left.
* This coming Saturday - 15th Aug (2 rings for Fluffy)
* September 6th (5 rings)
* September 26th (3 rings)
* October 31st (1 ring)
I'll now share some photos of Fluffy with you over the last few weeks.
Here is Fluffy from Sunday, she was relaxing in the sun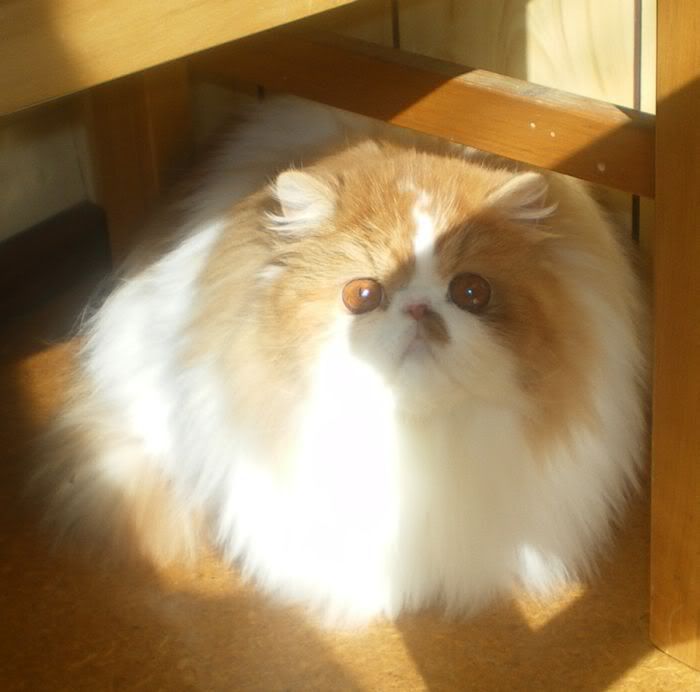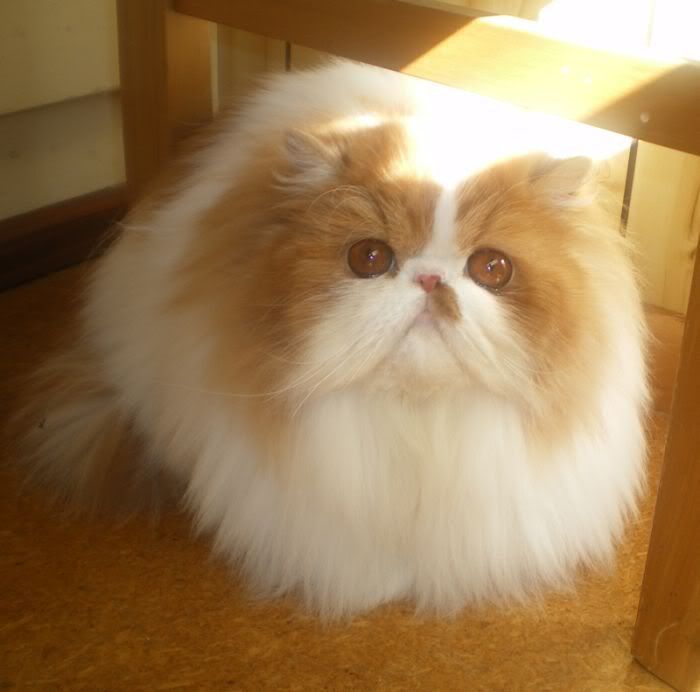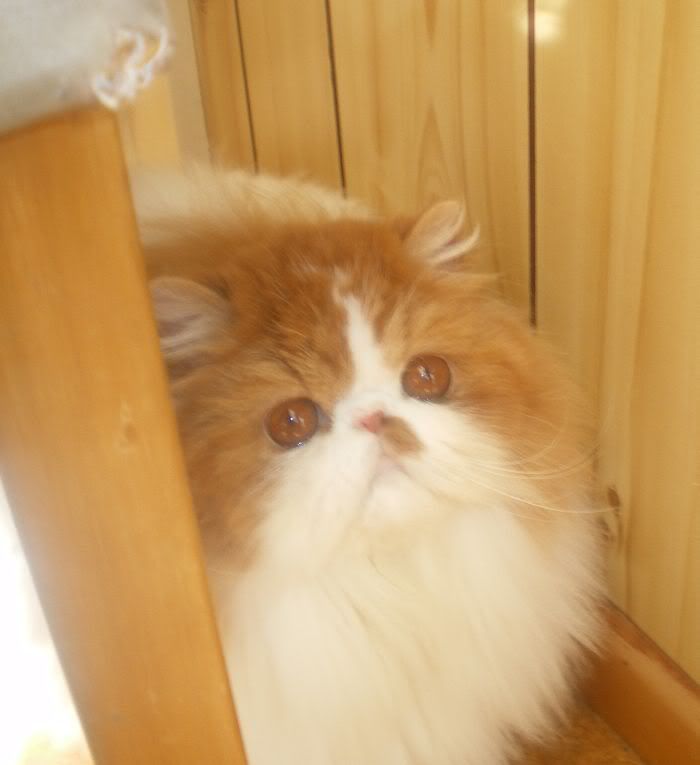 Just if you are interested I will tell you why I've kept her for breeding. She has a fantastic large head for a maiden female. It's very round with excellent small ears that fit into her head. Her eyes are very large, round, bold with really nice eye colour. Although she doesn't always open them at the shows.
Her body is fantastic and short although she does need to put on some weight and her chest is quite narrow. Her colour is beautiful but some judges don't like her "snot mark" although I love it. It suits her perfectly!
I'm going to mate her as soon as she calls because I want babies from her this year.
Fluffy at the last show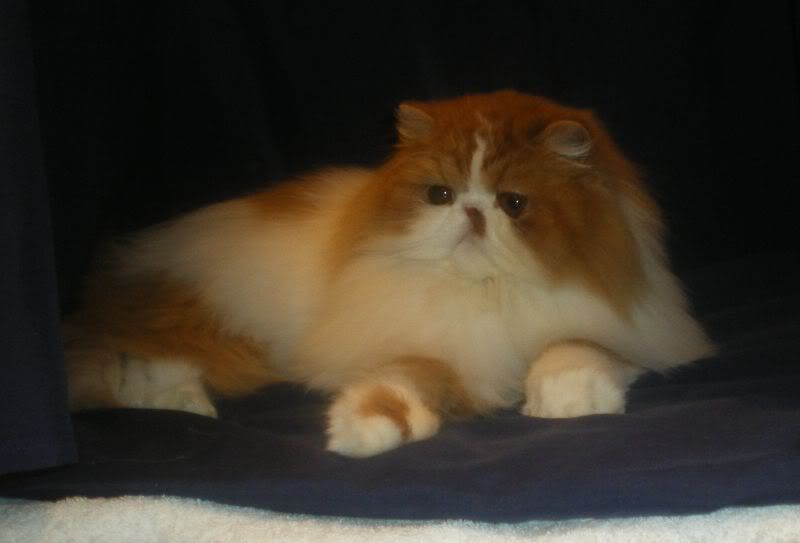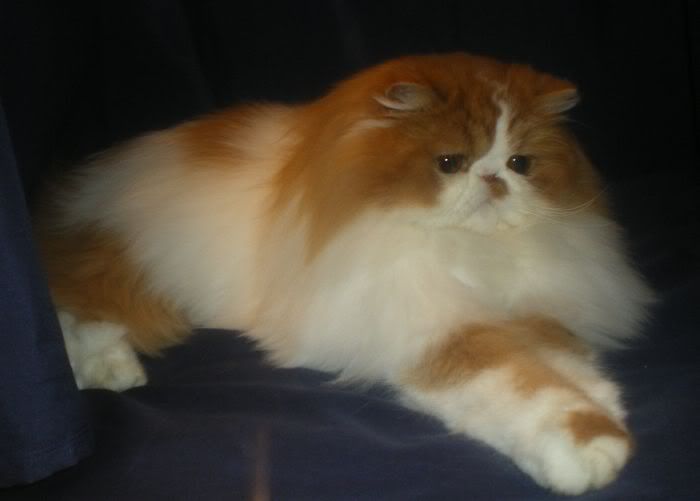 More pics to come....