Hi folks,
I posted briefly a few days ago about my kitten Tales. I'd like this post to be looked on as a reminder to us all about the importance of taking your cat to the vet.
Tale's story starts back in April where the weather in NZ is relatively warm still. One of my outdoor cats got fleas and must have given them to my kitten who was treated immediately (4 months at the time) and 2 weeks later I noticed she had a raised bump on her rump. I picked out the fur and it didn't look too major so I wasn't concerned and kept showing her.
At the start of May I got worried when I saw it start to bleed and applied colloidal silver to it. It all healed up but last week was the worse when it all opened up and started bleeding. I took her to the vet that week and immediately she shaved her fur and said she had a really long named condition but basically it was dermatitis that had got infected.
I meant to upload a photo of her fur before it was shaved - bear in mind you couldn't see this lump and it hadn't started bleeding until last week. I do feel awful though and should NEVER have tried to self medicate.
Pics are below: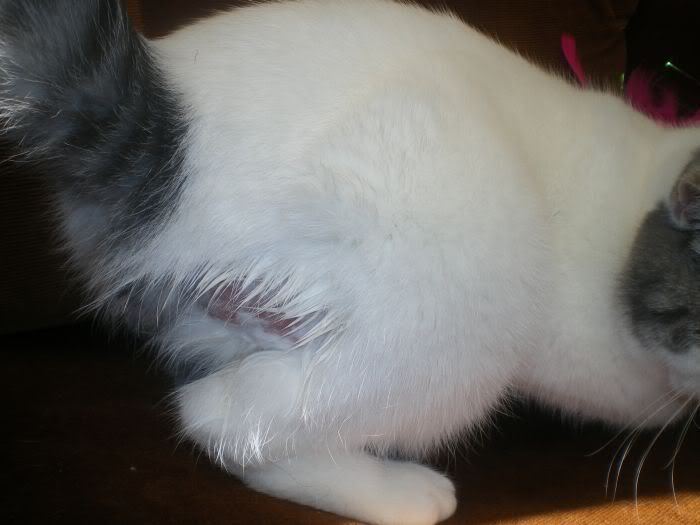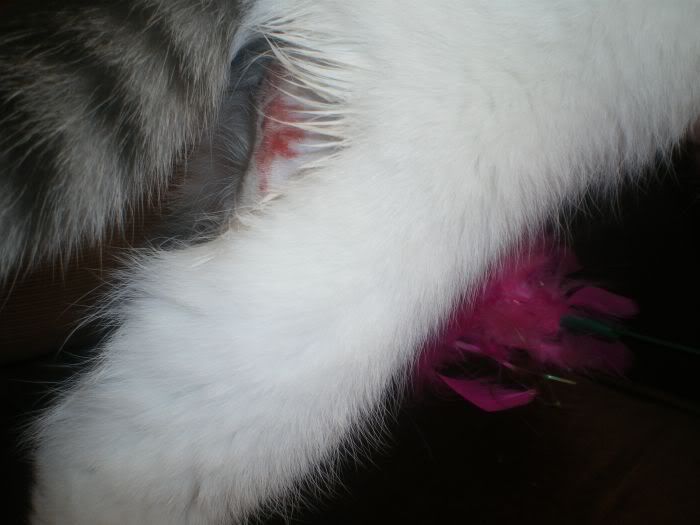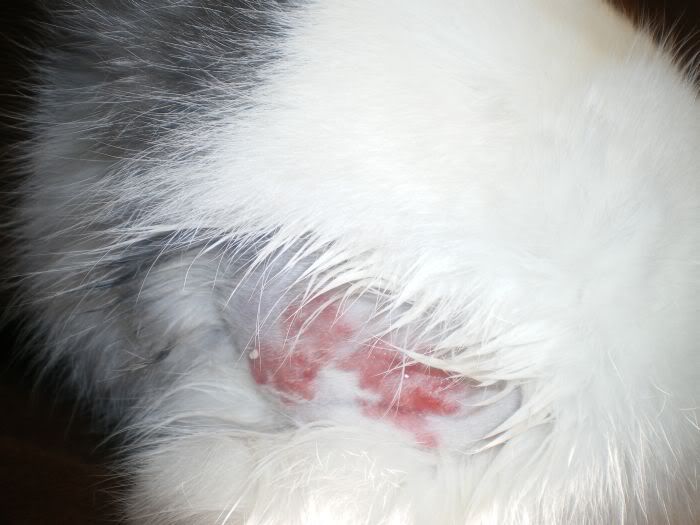 Please if you can spare some vibes for Tales that would be most appreciated. She's on antibiotics twice daily and has an antiseptic cream applied three times daily. She's going back to the vet for a check up on Friday and it doesn't seem to have got any better (the pics were taken last Friday) but I'll take some pics to prepare. I just wish I had taken her that last week of April when I first noticed it. That's something I have to live with.
She's so happy though and doesn't realise what all the fuss is about and I've never seen her touch it.
Thank you for reading
Sam & Tales