Here are some recent photos of our zoo. First, Tank the rescued Bearded Dragon. He is about two years old and small for his age, but he eats like a champ! Here he is donning his birthday best.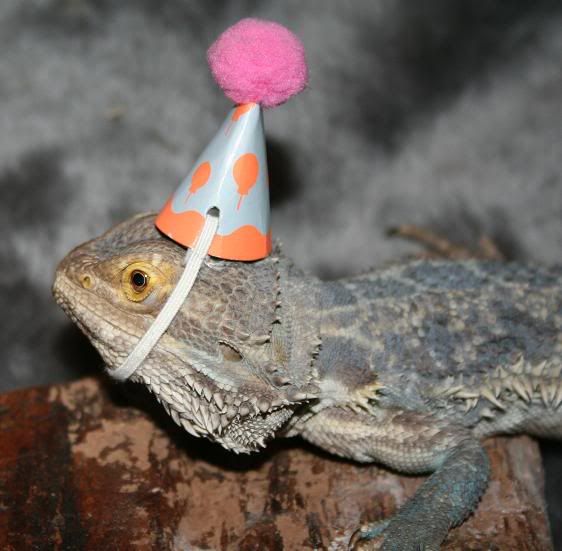 This is Freyja, our yearling leucistic Texas ratsnake... one of our most gorgeous snakes. She was a hateling as a baby, but is now quite calm!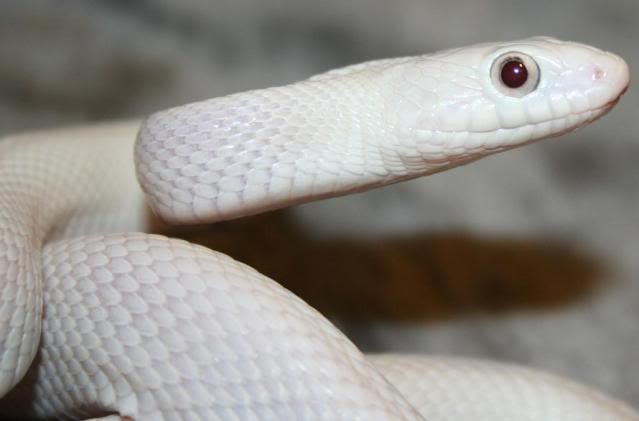 I was sad when our big female African housesnake died in April, and Tara suprised me with this little yearling a few weeks ago. We named her Wraith.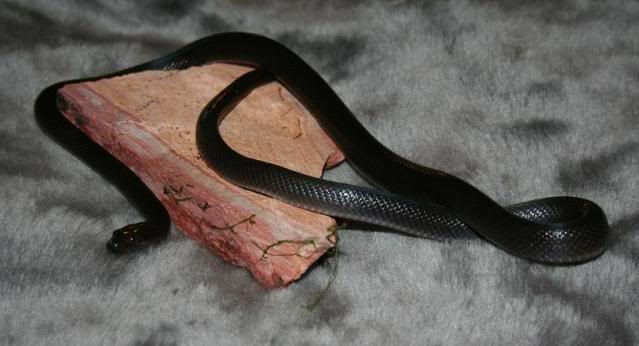 Avery the blue tongue skink, showing off her namesake: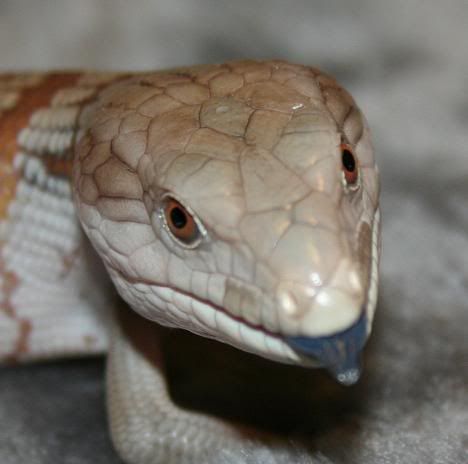 Carlos, our 6'+ male
Boa constrictor imperator
. He is full grown at this point.
I need to upload some of the furry pics. I'll post those next.