My SO can't understand why I never make the bed!! Well I hop in the shower and by the time I'm out.....voila.....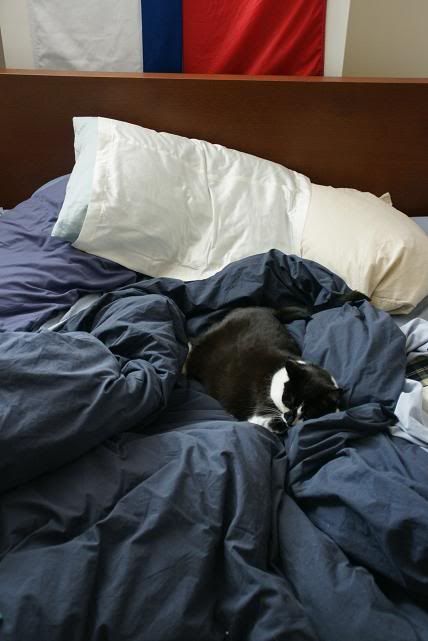 as if you could move a face this content just to 'make the bed'....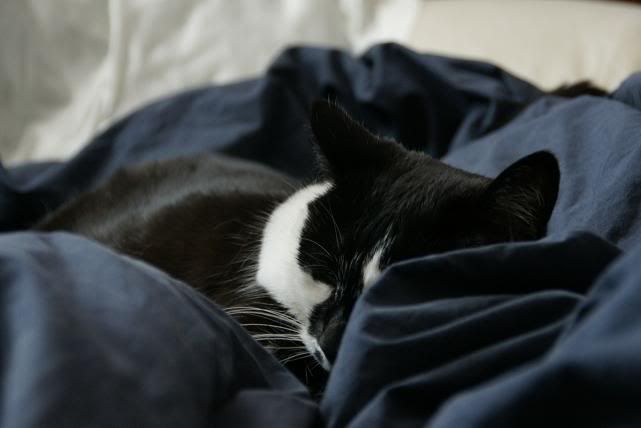 And of course once I grab the camera Cello HAS to be in on the action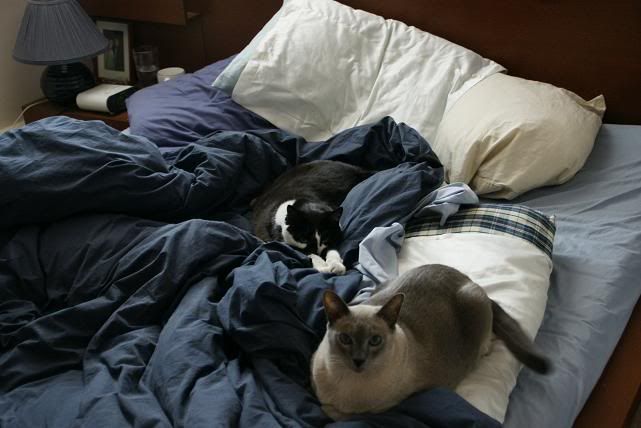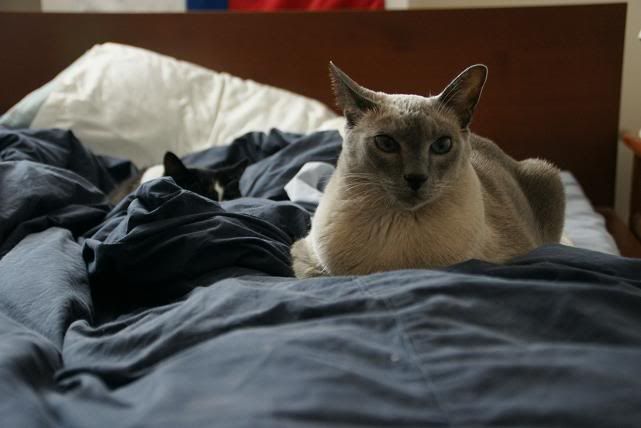 One of Kismet's most darling poses, we call it the superman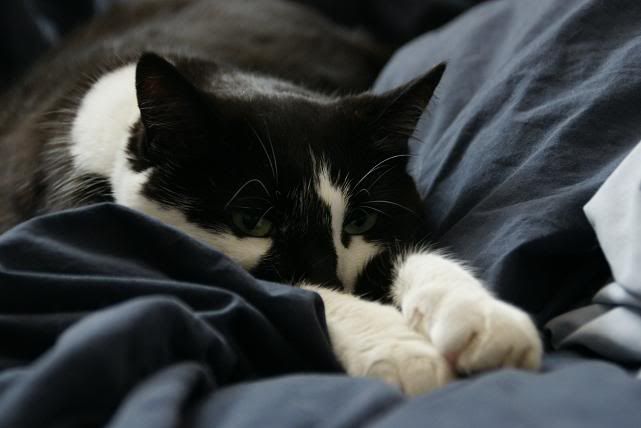 OK enough procrastination for one morning! I'm off to petsmart to volunteer and hopefully find some homeless kitties some homes!
xx