Although I don't log in often, I still take 50 billion pictures of my Squeaky Deaky that are just begging to be shared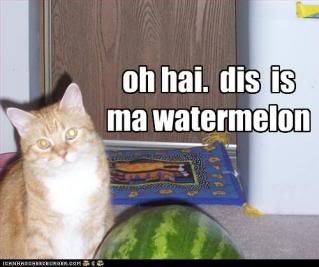 It's a silly caption, but the look on her face is just too adorable. I set the watermelon on the floor when I got home from the grocery store, and she immediately made friend with it. She spent quite a bit of time sniffing it, and then decided it must be ok, because she lay down next to it for a long nap.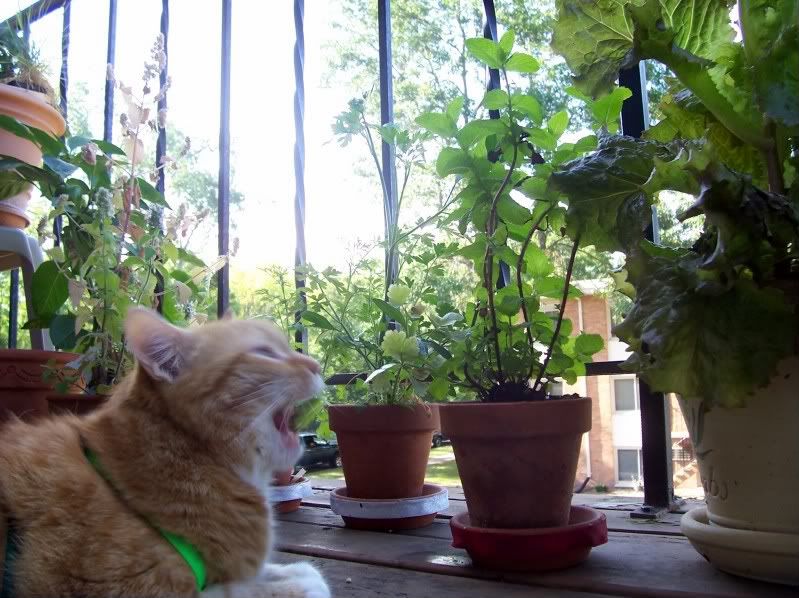 With the good weather, we've been sitting out on the balcony a lot. She really likes my plants apparently, as she noms them at every available opportunity.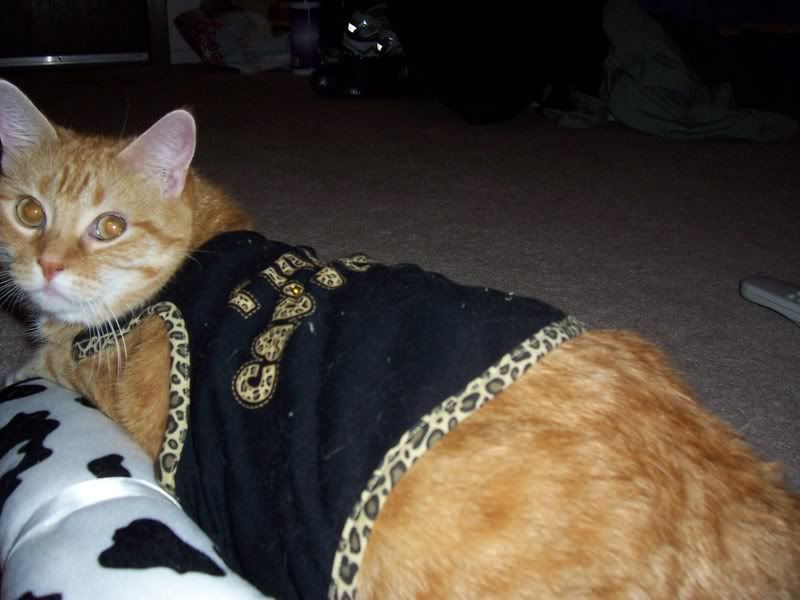 "I can't believe you expect me to wear this stupid shirt"