Logan and Nacho are 5 months old now, seems like they have doubled in size since we adopted them two months ago. They have full run of the apartment (minus the closets) and have been testing the waters lately with jumping on the kitchen counter and hiding DBF's wallet underneath the bed. Wanted to share some recent photos with the TCS family.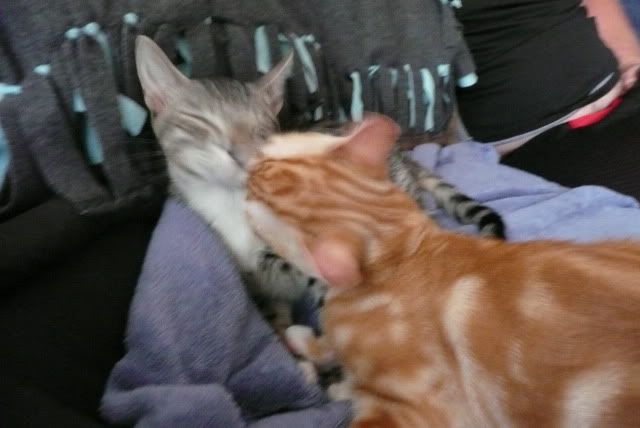 Nacho (orange tabby) trying to groom Logan clean.
Staring outside - they love watching the surroundings and people outside.
Nacho attempting to nap in a new position
Logan getting cozy on the couch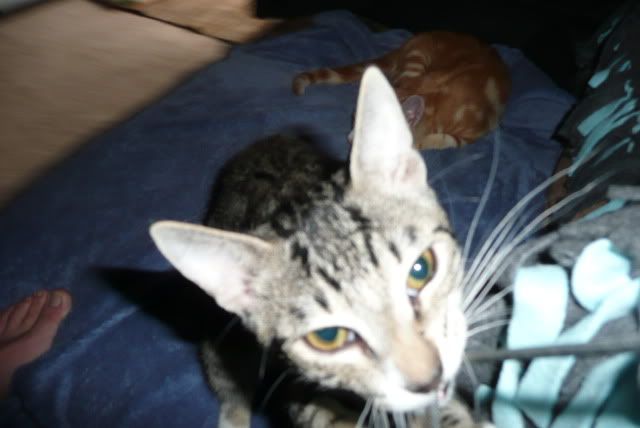 no more pictures!