Yay! The new USB cable for my camera arrived and works perfectly!!
So without further ado, may I introduce Rex, brown tabby and white, 2 years old, also saved from Livingston County Animal Control.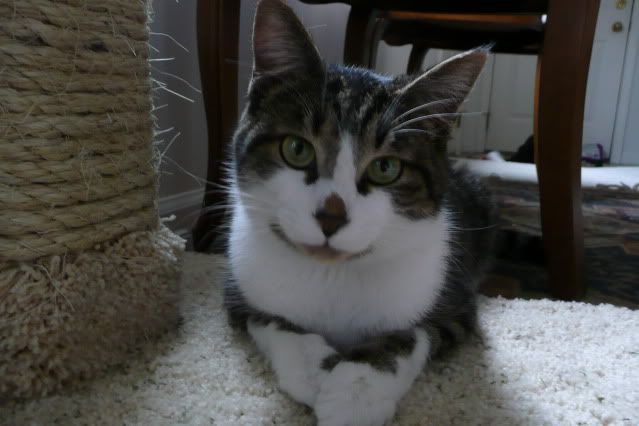 Some pics of Prowler relaxing in my small, step-down foyer, which the boys use as a playpen/mosh pit/ wresting arena.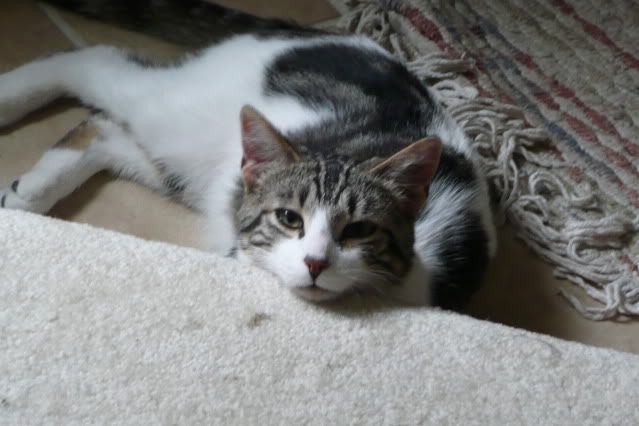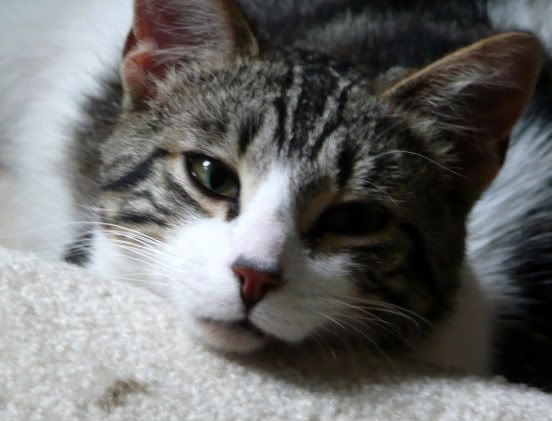 Dining room chairs double nicely as a viewing perch!!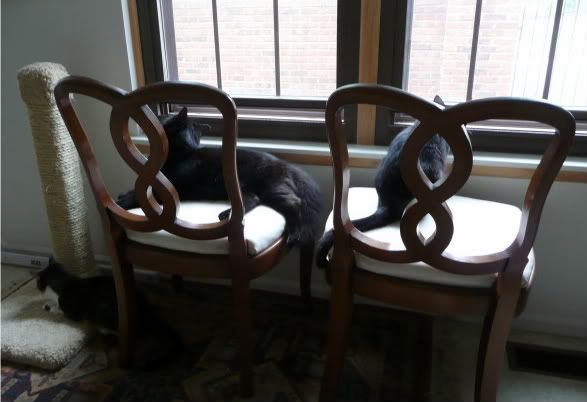 And finally - a couple vids of wrestling matches between Archie and Prowler. These two play together really nicely. I especially like the head licking at the end of vid #2.