Meet Gabe. He is our new addition to our household. We are such suckers I swear to fall for such a cutie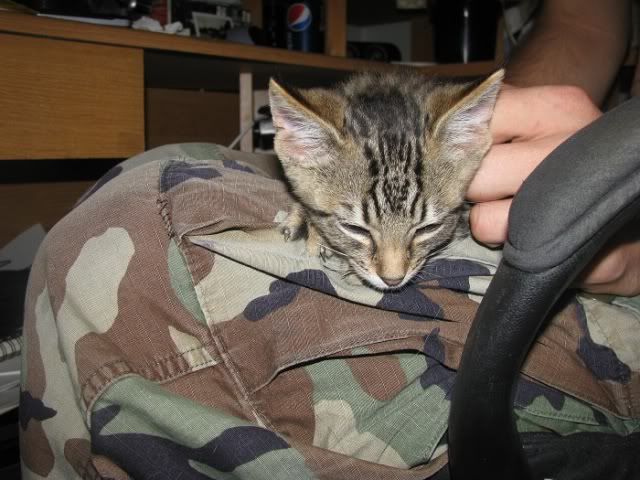 And imagine our surprise when we were told of his unique feature...
THREE toes!
He has three toes and a thumb on both of his front paws. He looks like he has raptor toes
We really do not need anymore cats but there was no way we could leave him. He was just so desperate for love and attention and my SO was just smitten with him so our fate was sealed.