Someone left the crunchy Pounce treats on the counter
and as I was walking by this: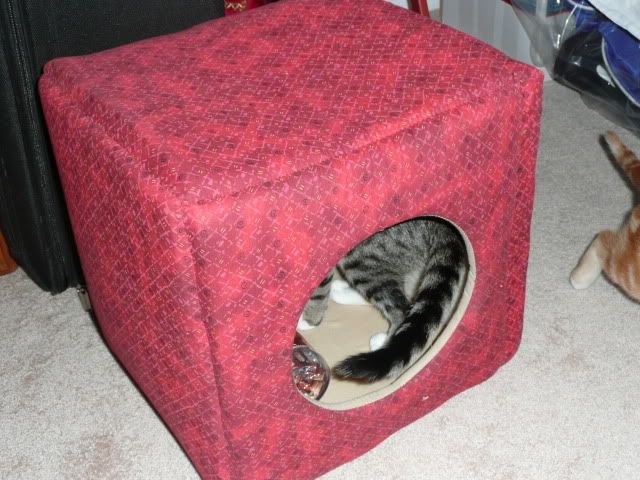 I heard some crunching and then discovered this: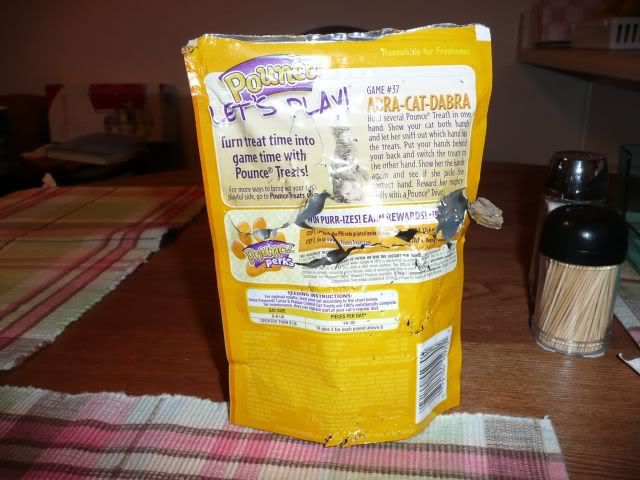 Logan, the silver tabby is a smart one (he sure loves his treats).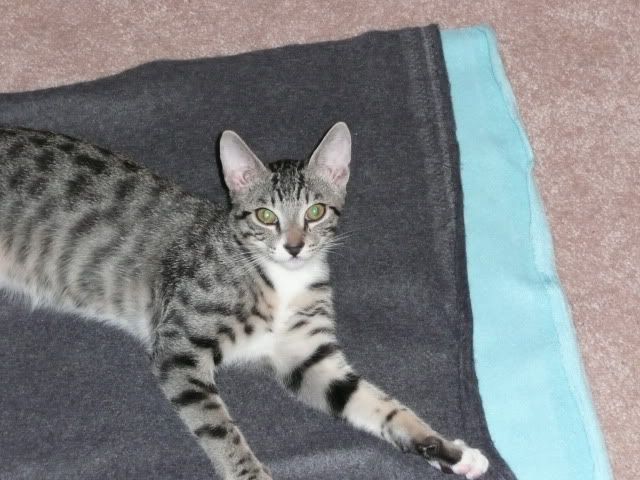 I wish I would have taken a pic of him eating the treats out of the bag, but I think he would have run away from me!
P.S. - There are some treats left, I was lucky enough to salvage the uneaten ones and put them in a tupperware for later.