Ok, I tried to get pics of them together...oh my, that was like trying to catch a fart in a windstorm!!
One would stop running and the other wouldn't. I was ready to try velcro or something so that they would both stand still at the same time. I ended up with a lot of empty frames, too.
Ok...
Kenzie on the her beloved cat tree...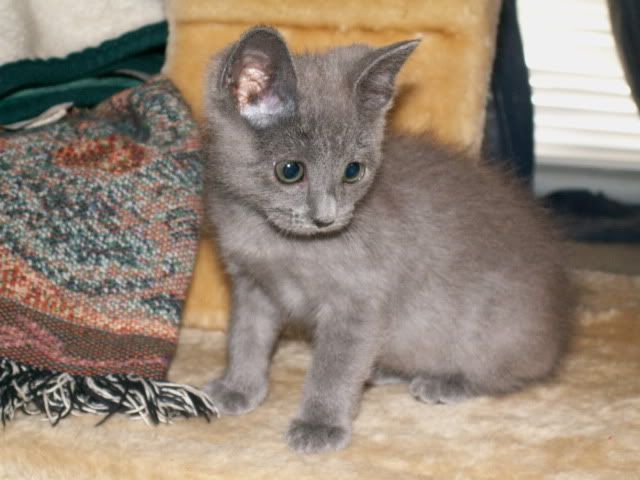 Kenna says "Hi Jetta"
Well, at least they are both in this picture...
Success at last!! Thanks to my son and a straw!!