Boxes are great for babies too! I was doing laundry (as you can see from the pile of dirty clothes behind him) and needed a place to set him for a few. Well he loved it! Who needs toys when dippers come in boxes?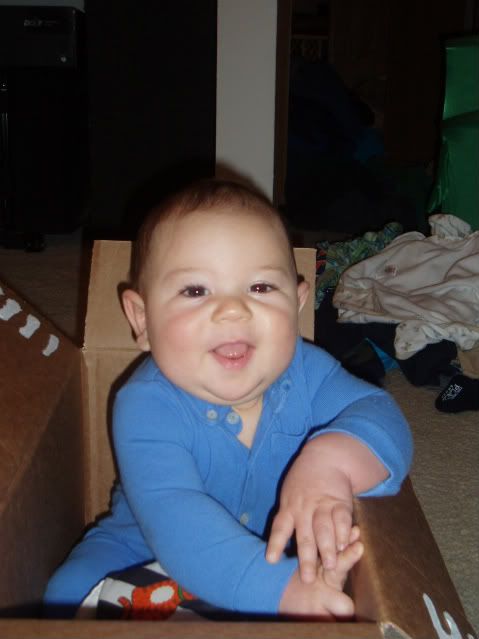 And a few more just for fun
Typical man! Falls asleep with the remote
(I am working on laundry here also excuse the pile of clothes) Oh and no offence boys!
With my Dad... who's beer is that???
Hey he likes boxes
"Playing" his Xylophone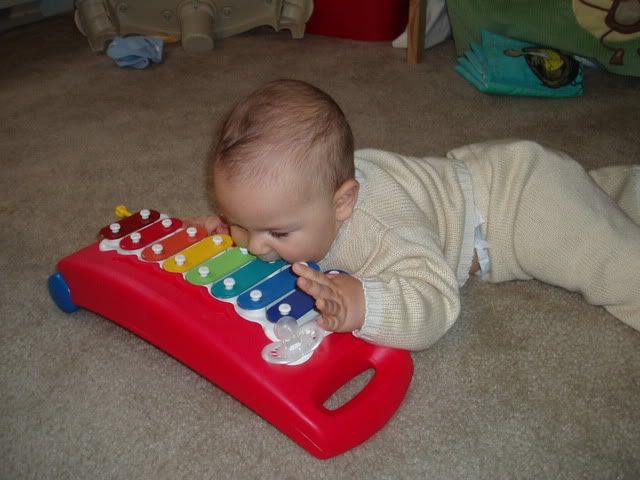 And last, my favorite