We have been enduring a heat wave of sorts in Central Alberta, Canada, over the past week. I feel sorry for my boys with their fur coats and decided to keep the camera close by to capture how they suffer through.
Swat & Bitty - snuggle buns
Bitty in his favorite, yet too small, window perch.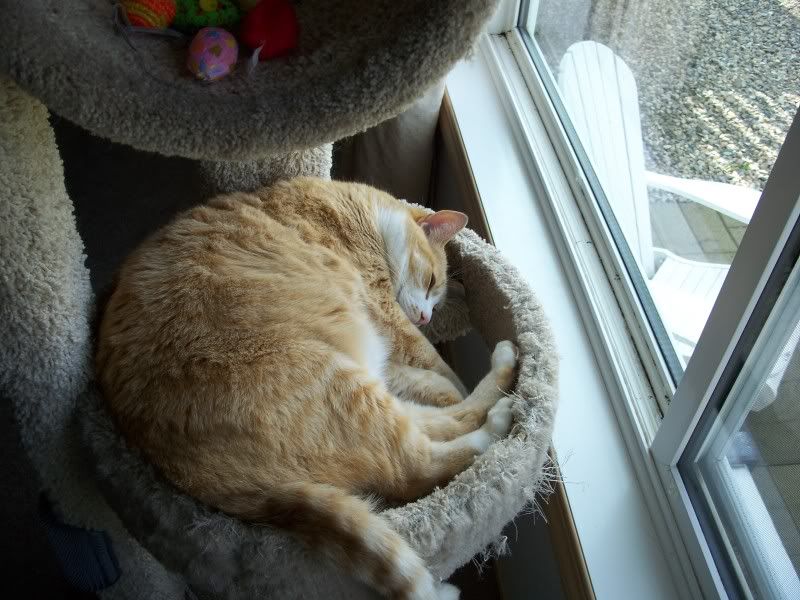 Too hot to play, might as well sleep.