I just got these guys a couple of days ago. They came with their mama Winnie. Poor Winnie has an old eye injury, and will need to have it removed. I'm not going to post her picture here as her poor eye is a bit disturbing. She's a petite little black kitty.
Here are pics of her babies:
Max (the only boy)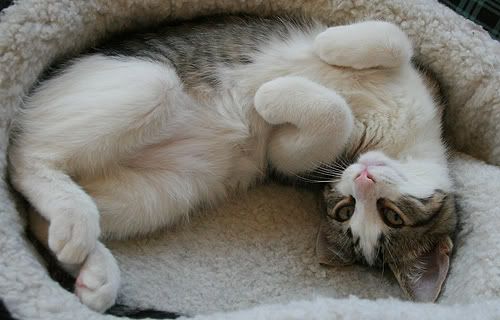 Amelia (check out those whiskers!)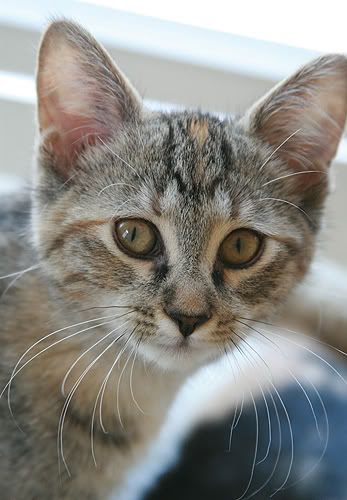 Bebe (she sooo tiny, but she's a tough cookie!)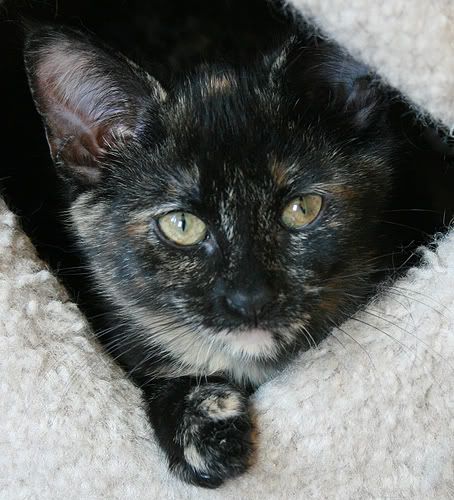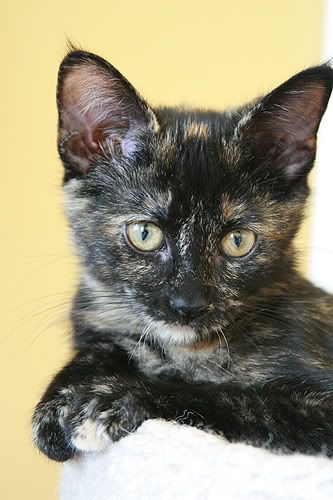 And fearless Cici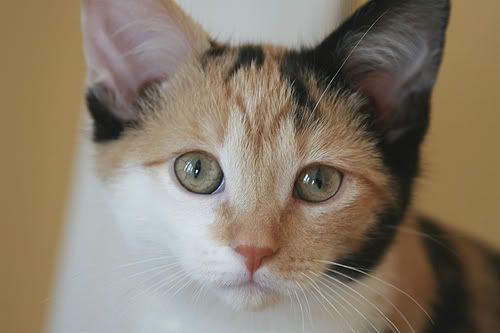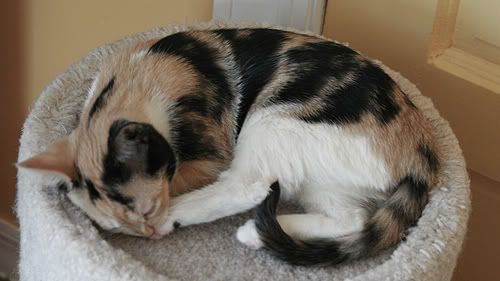 Aren't they the bunch of cuties?