Do you have a Monorail Kitteh?
We do. Her name is Annie, and she thinks it's fun to lay on the smallest, highest surface available. She also likes the top of the bedroom door, but Daddy freaks out when she does that so she doesn't do it very often.
Her favorite spot to be Monorail Kitteh is on the railing above the stairs. We've made accommodations to make Meowmy and Daddy not have heart attacks when she does this by putting old jeans and towels on the railing so it's a little wider and has better grip. She's fine with it bare, but the extra cushion is OK too.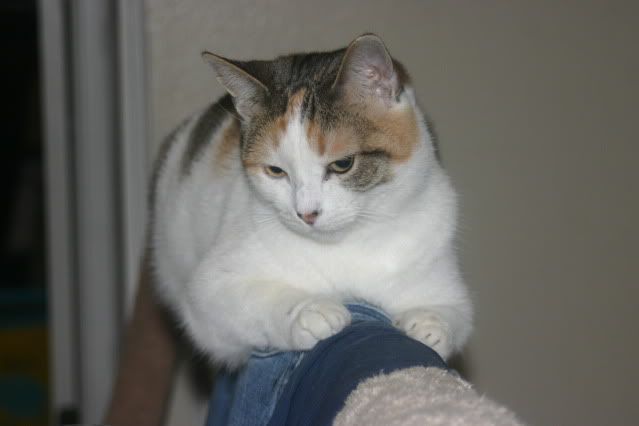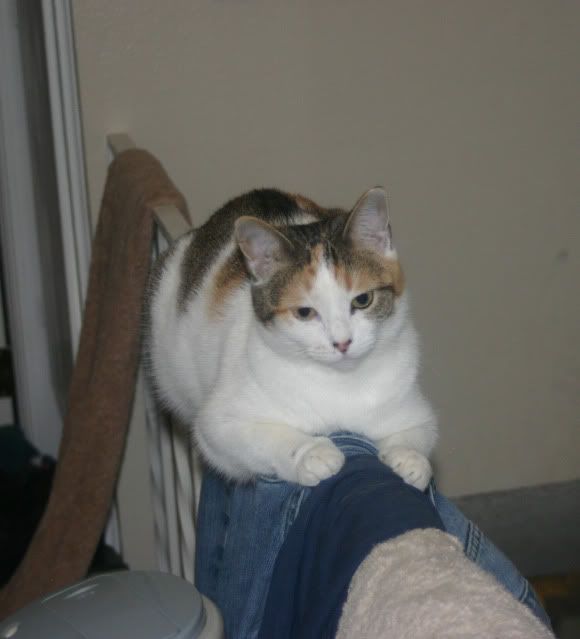 Monorail Kitteh - coming atcha!