It's that time again! I have so many photos that I have taken since the last time I posted pictures, which I think was only a month or so ago.
Hopefully, this won't be too many and I hope you all will enjoy them.
Bamf falling off the couch while napping:
Pixel, the queen of the upside down nap: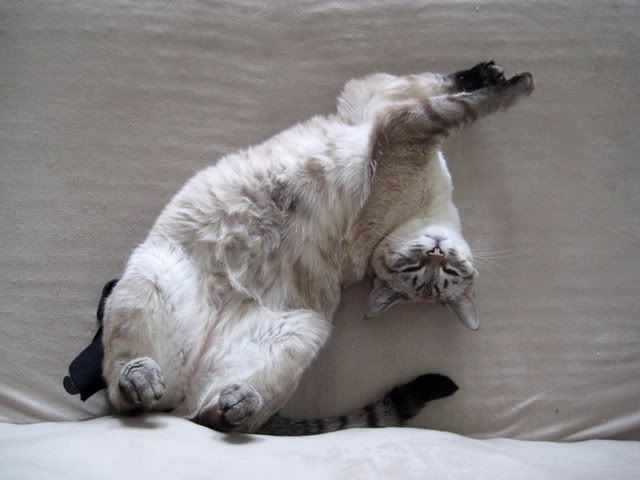 She did this glorious stretch after I took some photos of her napping: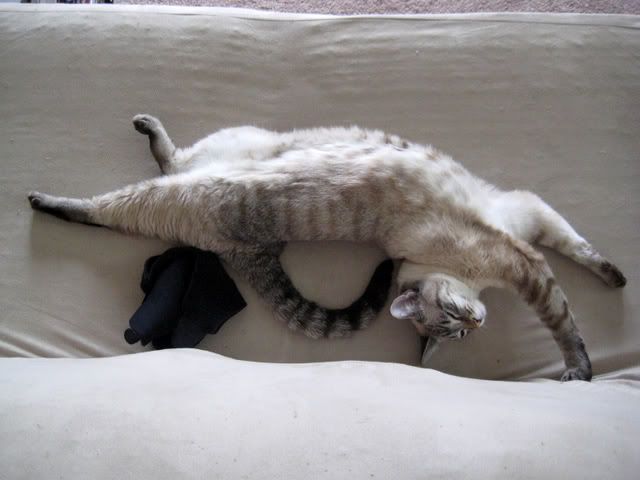 Bamf playing with my tape measure - Meowmy, does this make me look fat?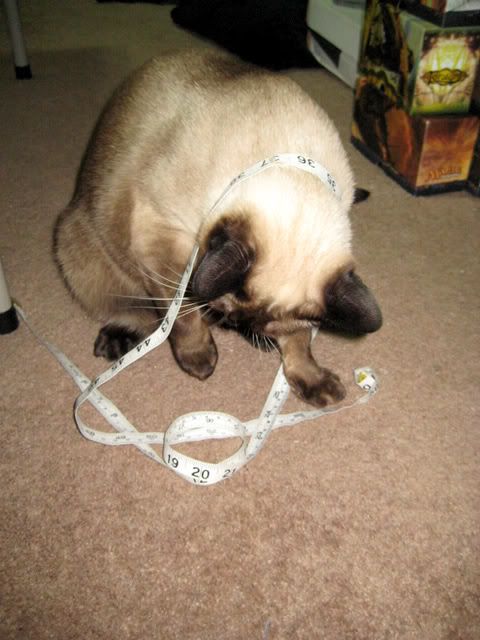 The big white streak is the tape measure. Bamf is attacking it. I love this picture. It makes me laugh so hard. I think he looks like a zombie. Braaaiiiiiins!!!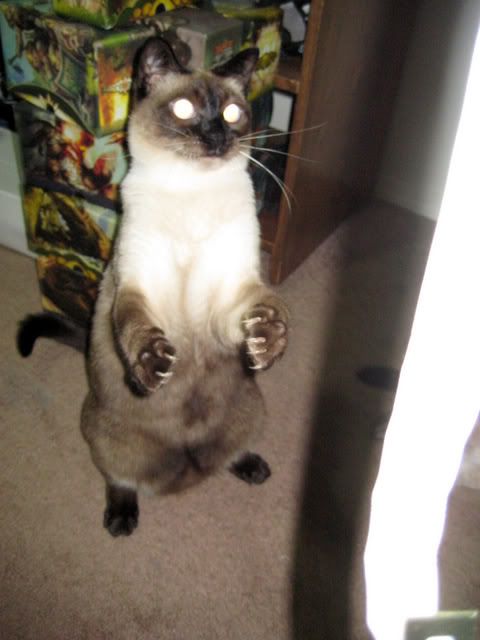 Bamf and Pixel both playing with the tape measure:
Pixel is playing with a twenty sided dice: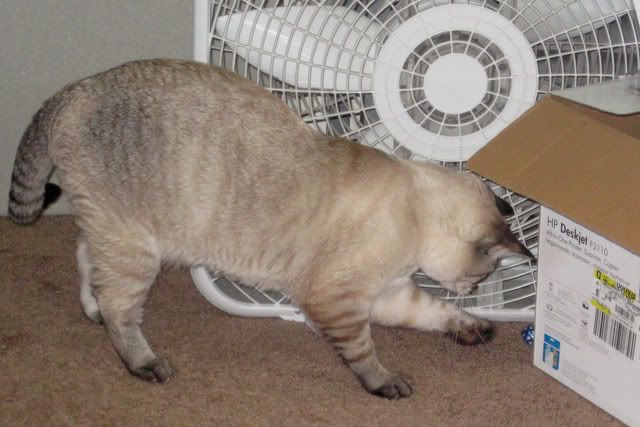 Pixel napping in my very piratey overnight bag: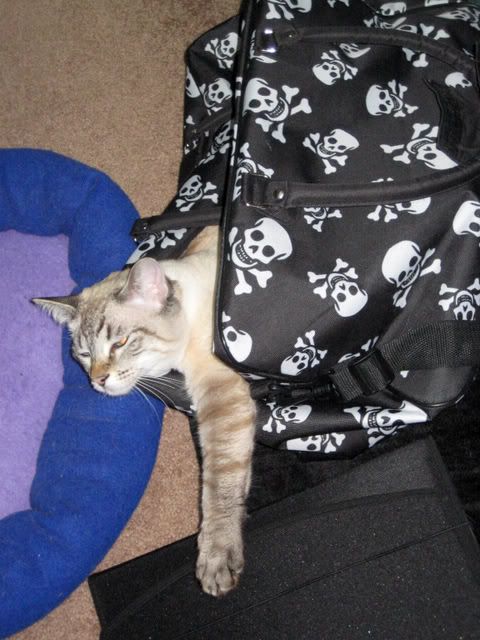 Bamf is not impressed with my photography skills:
Look at those eyes!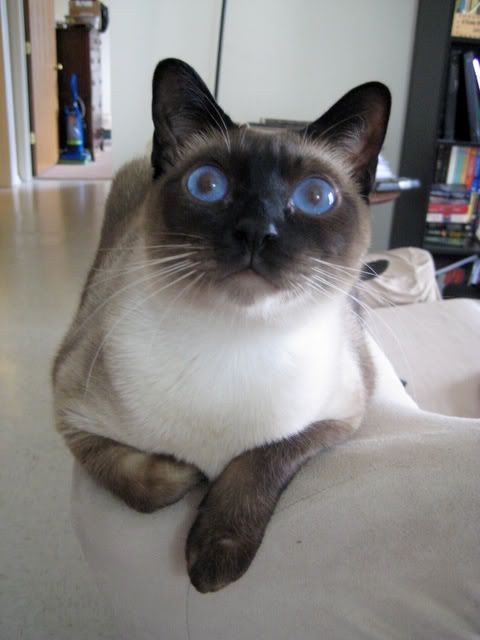 Pixel wants to know what the heck Bamf is doing dangling his feet like that:
I was snapping my fingers to get his attention:
Bamf has stolen Pixel's job as desk guardian: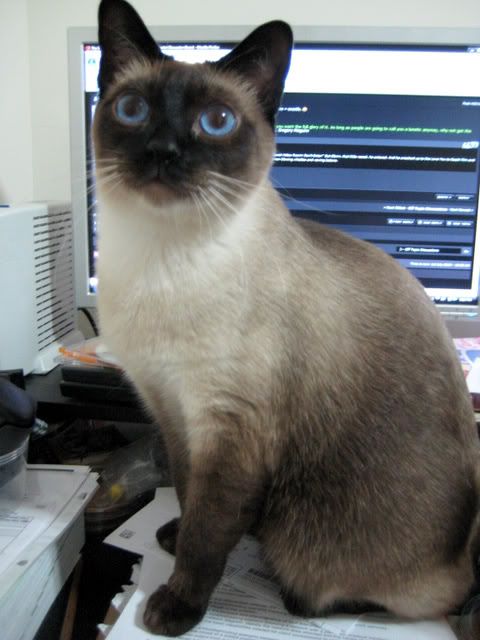 Bamf also likes to sit on my lap like this now, with his head tucked kinda into my armpit. The weirdo.
Kitty kisses: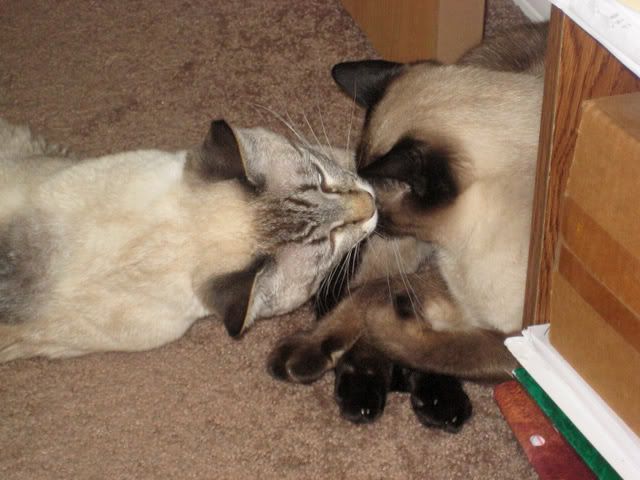 There are more coming. Yeah, I know. I said there were a lot!