I posted a thread in the strays and ferals section about her earlier, but she is new to the "Fur Pictures and Videos Only" forum. She was found on a friend's neighbor's porch and brought to me. She may or may not be staying with us, we have not decided yet. Her name is Pixel, and here she is!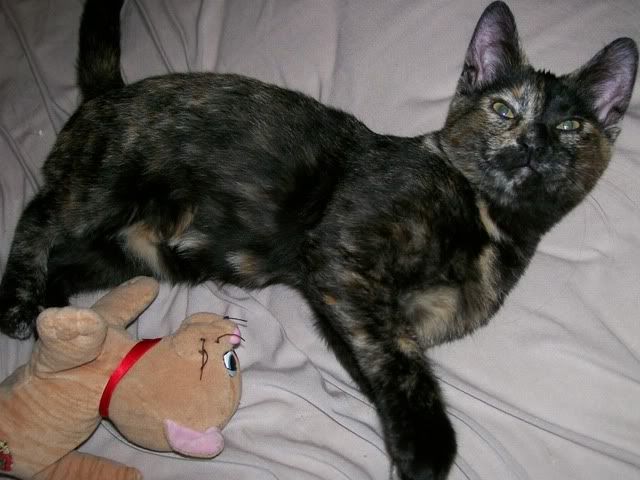 She only has two pink toes one in front and one in back.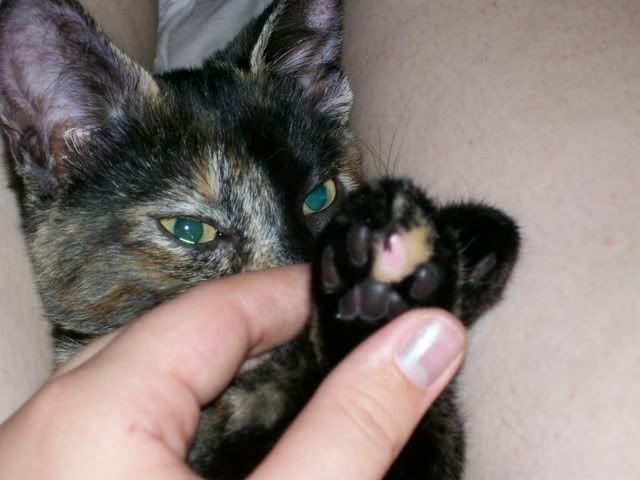 Here some more random pictures of her playing and cleaning herself.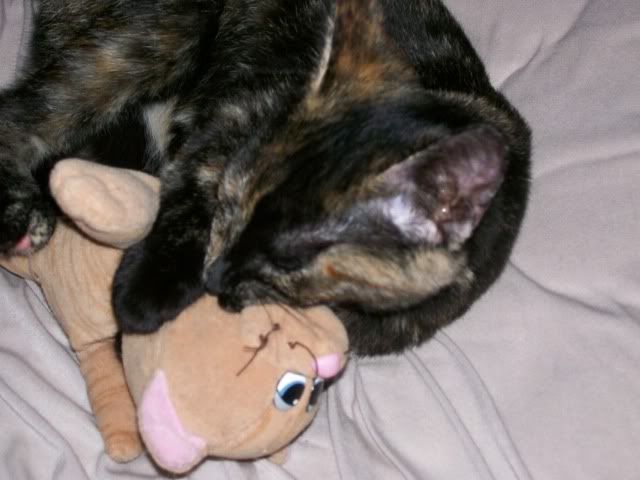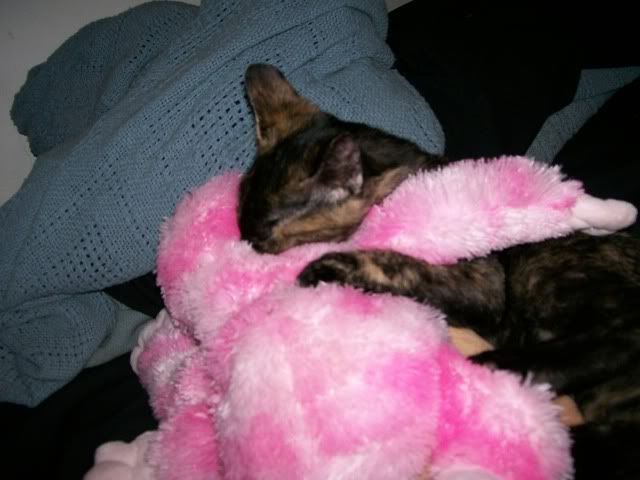 Hope you enjoyed!
Manda and Pixel