We just adopted our 4 baby!!!!
His name is Marco Sandels and he is only 3 months old!!!!
Khi and Jellow are not very fond of him, as of yet; But lilly beth took it upon herself to be his momma!!! She watches after him and won't be without him and now she has to sleep with him too!!
I feel liky my Lilly Bear is growing up!!!
Anyway, without any more dely:
MARCO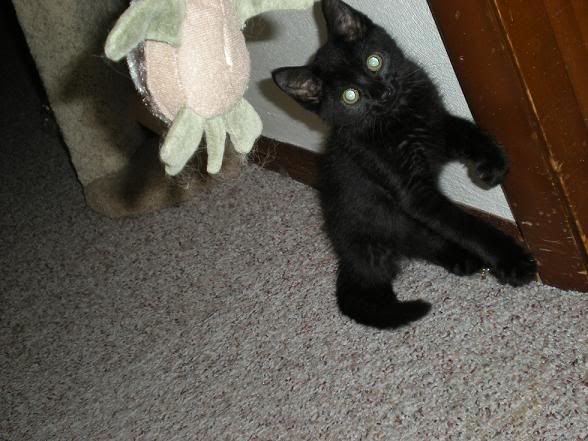 and Lilly and Marco: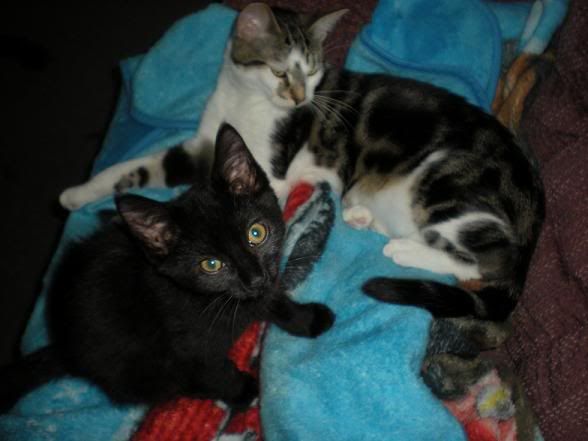 ps-if anyone knows what kind of breed he is, it'd be greatly appreciated if you'd share it with me!!