Ari asleep on the scratcher. Still lapping over.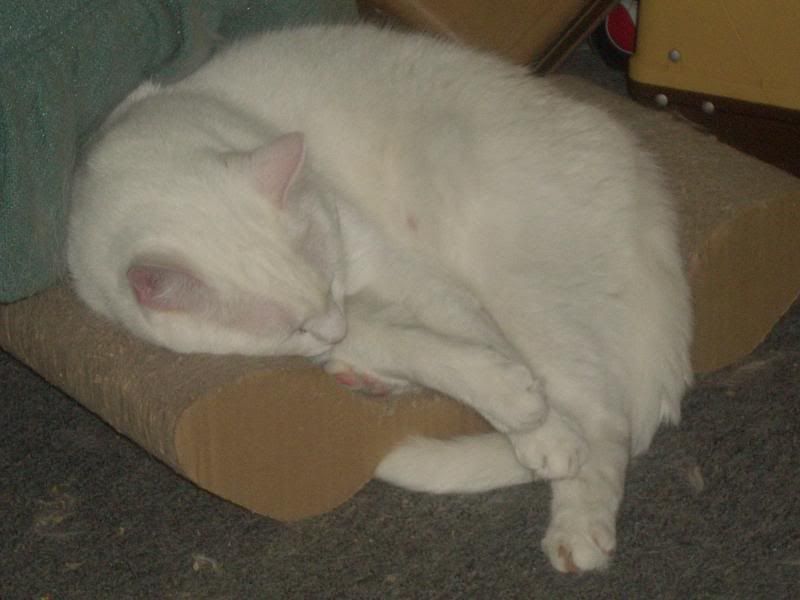 And ignoring Topaz's glares because she wants the scratcher.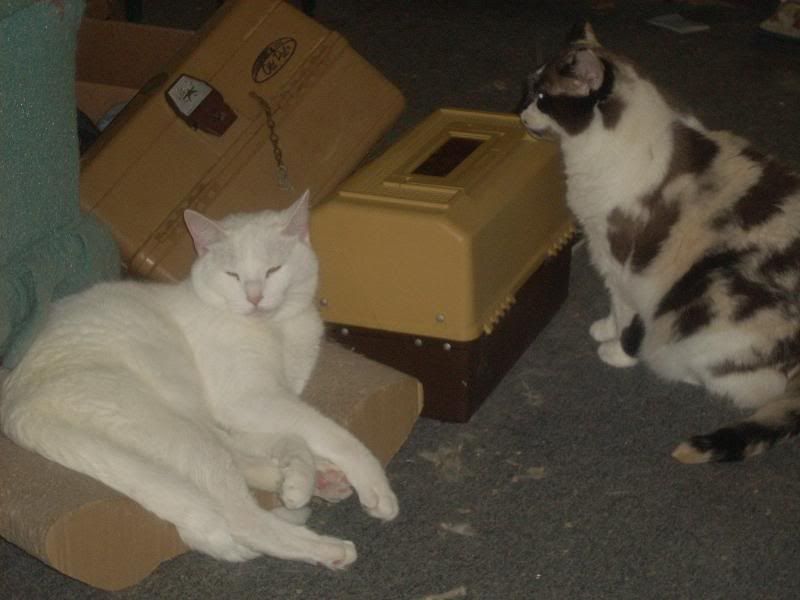 Getting a head skritch.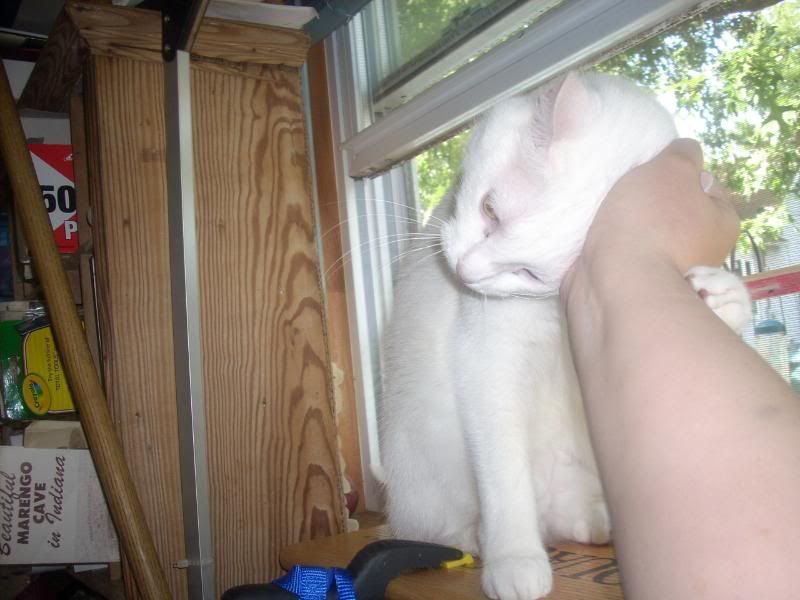 My BIL placed a couple of carpet tack strips to keep the cats from leaning against the screen and pushing it out. The upper one has bowed from getting wet. Doesn't stop him from getting a closer look at a bird.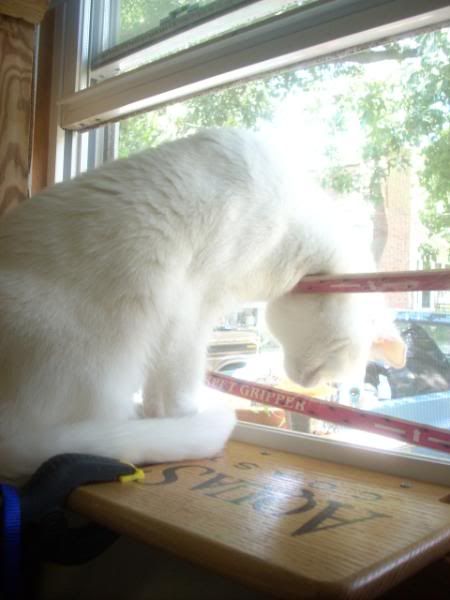 Topaz trying to figure out what Ari has been up to.