to my big ol' beautiful fluffball.
On his first day here, at 4mos old: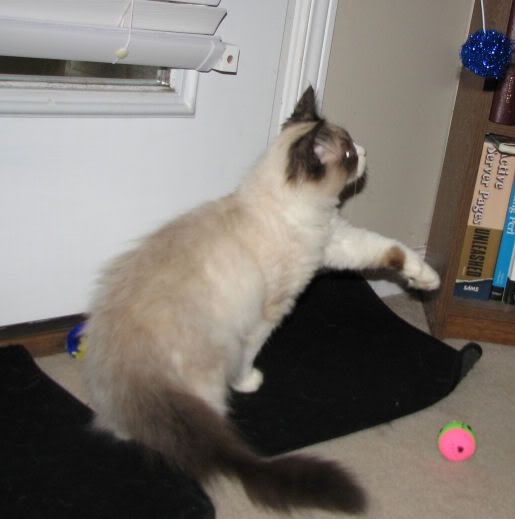 and some other "in the beginning pics"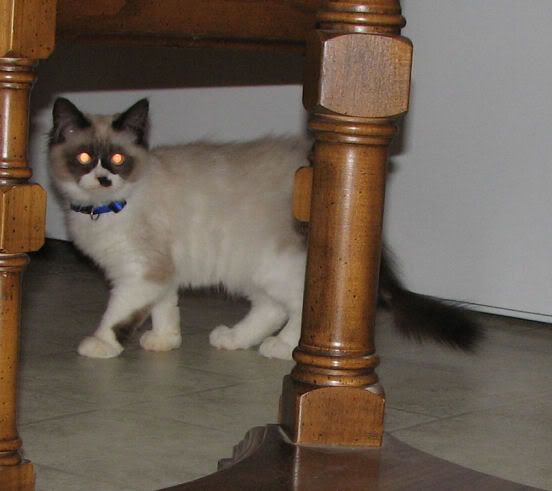 not happy with ringworm and URI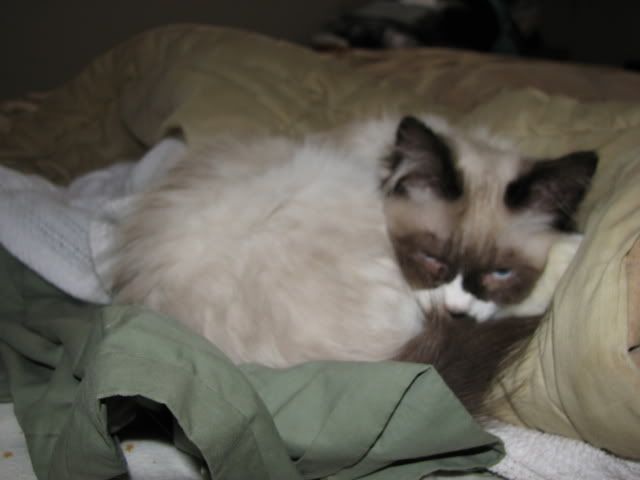 my little poodle tail.. (fur shaved off to treat the RW)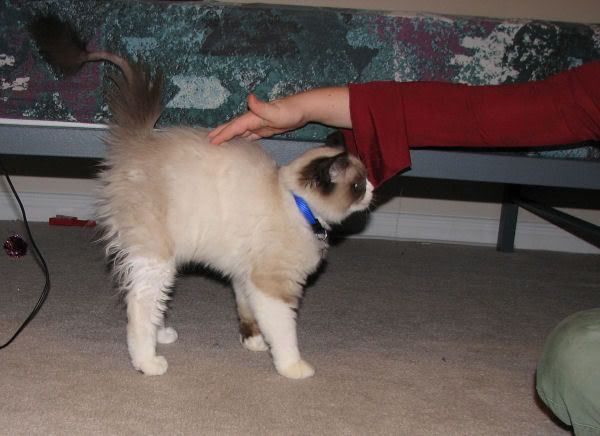 having a heart to heart with my daughter, explaining his place in the house
venturing down the stairs to meet Brandy for the first time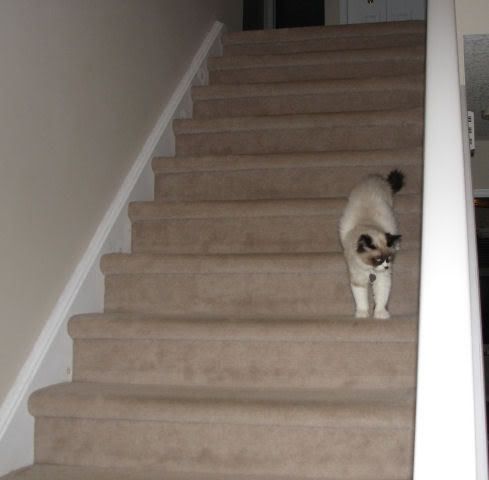 gaining some weight, getting a nice coat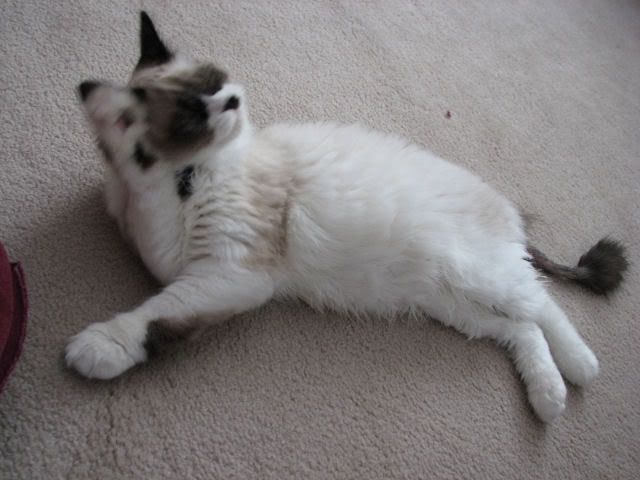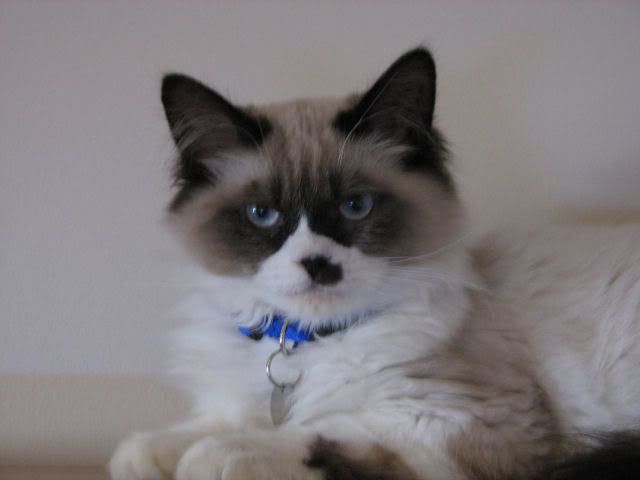 nom nom nom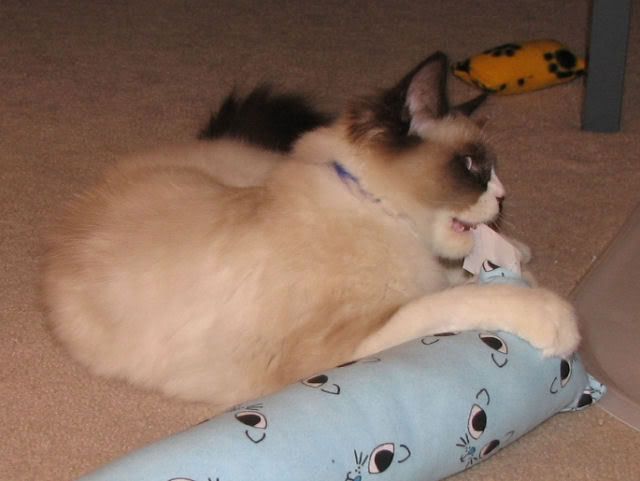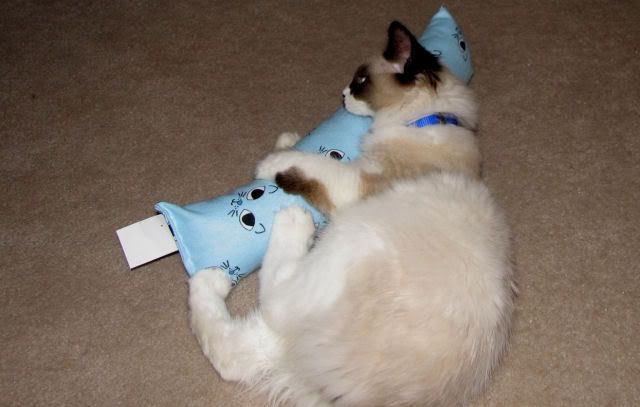 in his usual spot on the couch: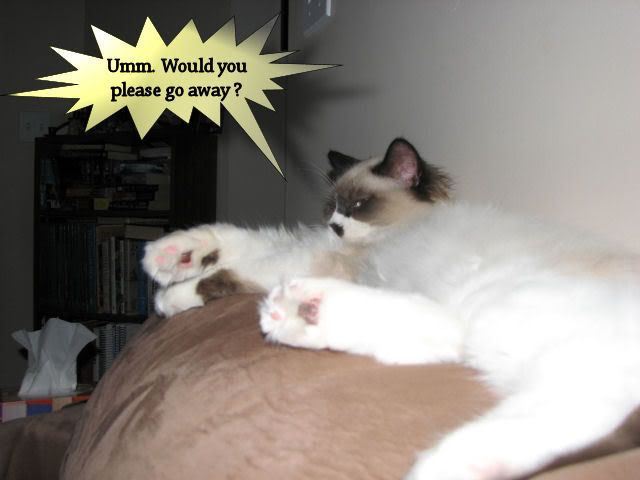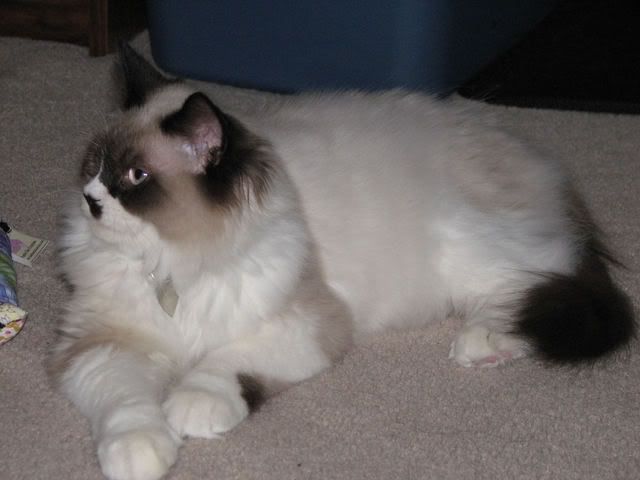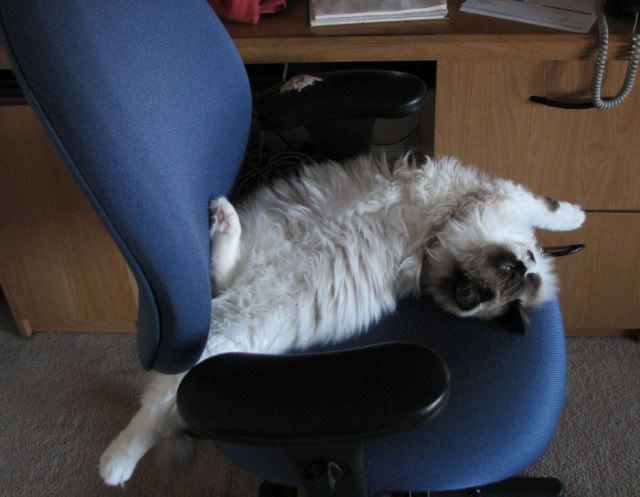 are you talking to me? You better have foods.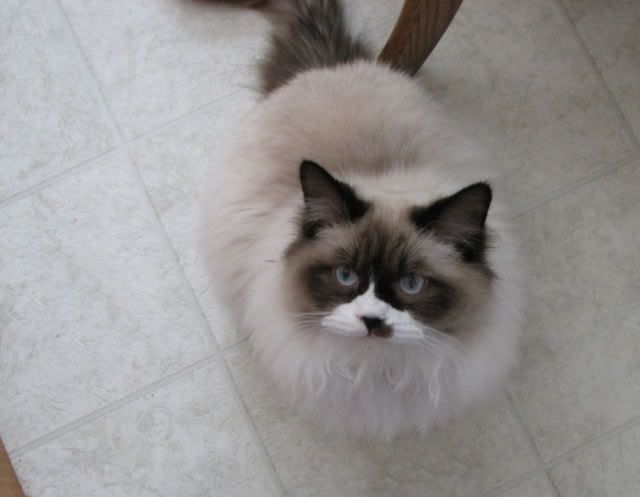 and the embarassing pics to follow.