Brillo (scared to death stepping out of her carrier for the first time):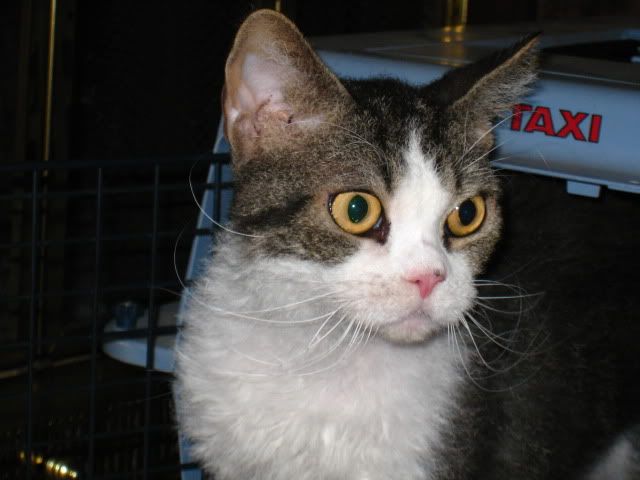 We had been considering her for a while, as she has been looking for her forever home for a year since retiring from the show ring (she's a grand champion American Wirehair.) She is actually the twin sister of Sheba, my cat who is at the bridge. Sheba was the smooth sister, Brillo is wired.
Wish us luck!!!! She's hiding under my daughter's bed right now. I'm so in love!