A friend of mine sent the boys some treats in the mail - apparently they REALLY liked them.
Here's where I keep the treats - on the bottom shelf, next to the white CD boxes.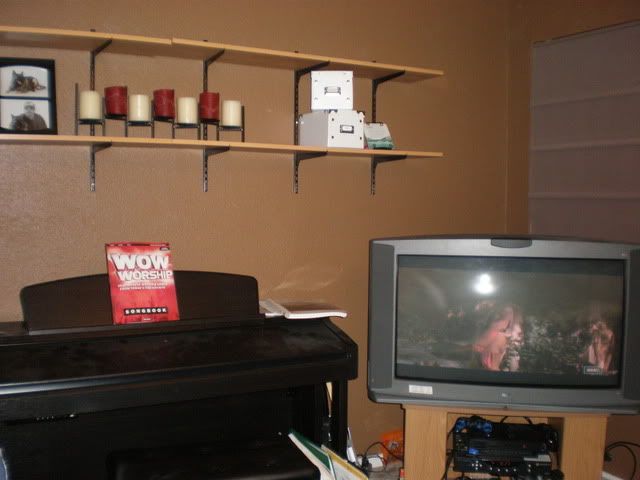 To get to them, a kitty must hop onto the piano bench, jump up to the piano, move from there to the top of the TV, and then finally to the shelf. While that's not a terribly complicated route, Birmans tend to be on the lazy side, and they never go up there. I've had three bags up there for awhile, with no incident.
I went to give them treats the other day, and the bags were missing.
Here's where I found them.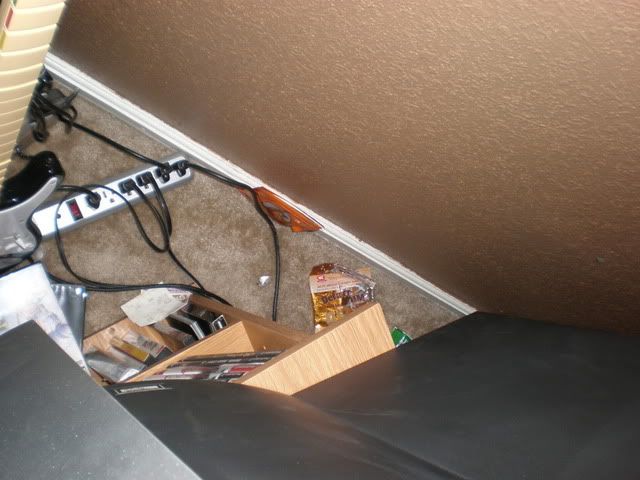 And the thief returning to the scene of the crime - Chay, my evil genius.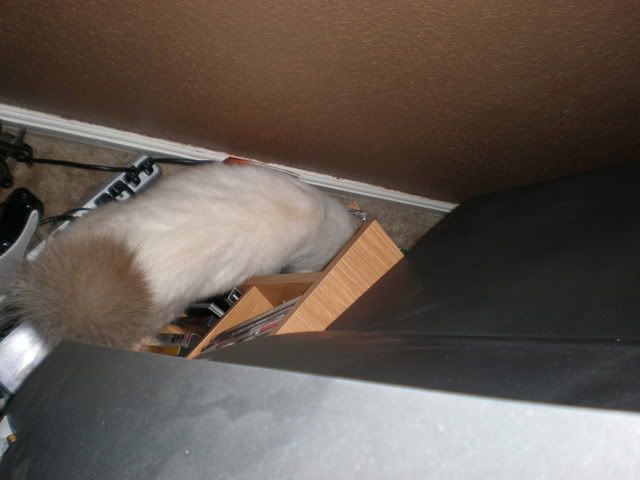 The damage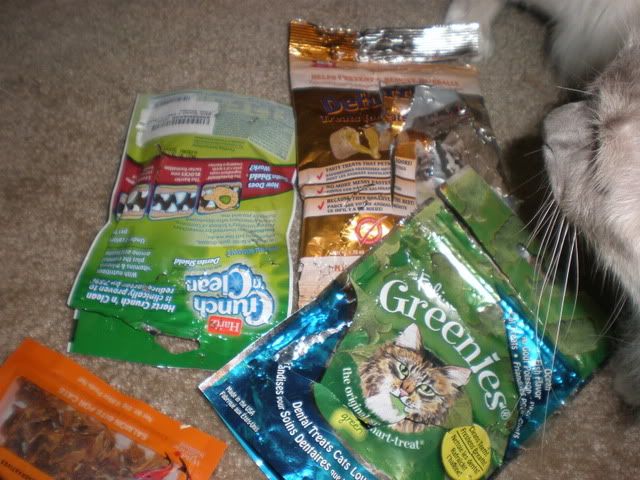 And a few close-ups of the bags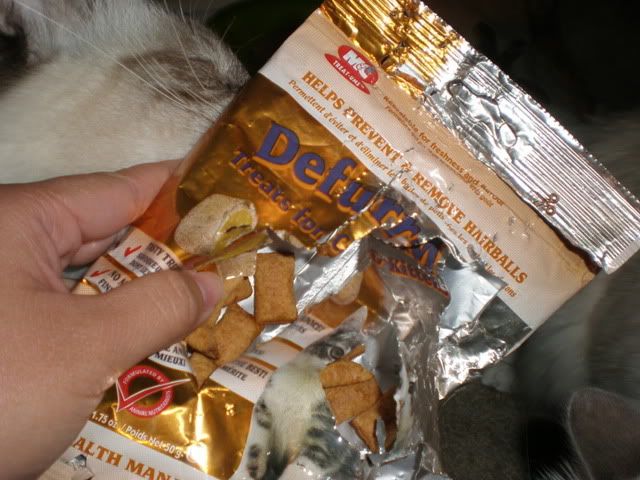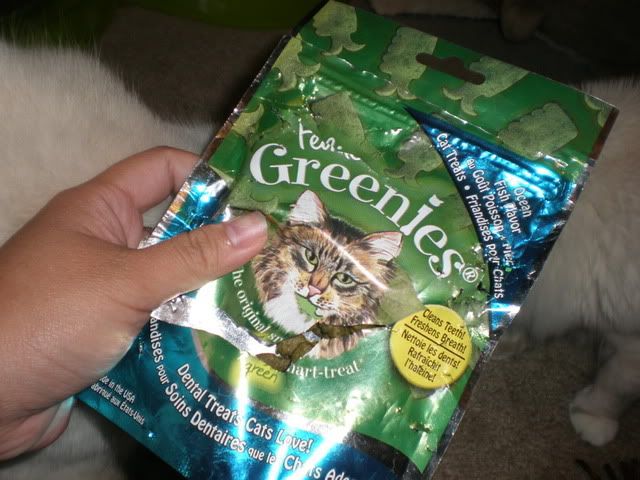 Needless to say, they pigged out and had a lot of fun. I put the bags back up, and they were back on the floor this morning.
They're on the higher shelf now!