Tess has come so far, and now she's earned herself a new home! The best part is that she and Dylan are going to be together! They leave tomorrow (Thursday). I took some last pics to remember my girls by.
First is Dylan...she's getting so big!
Tess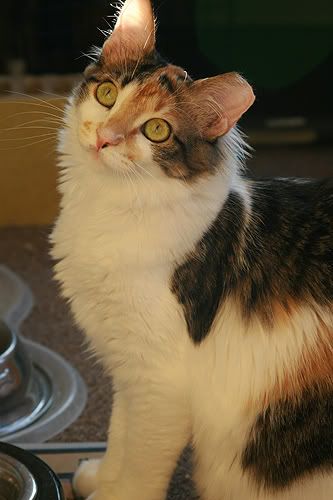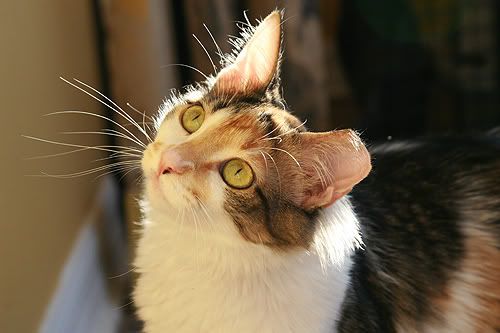 Dylan and Tess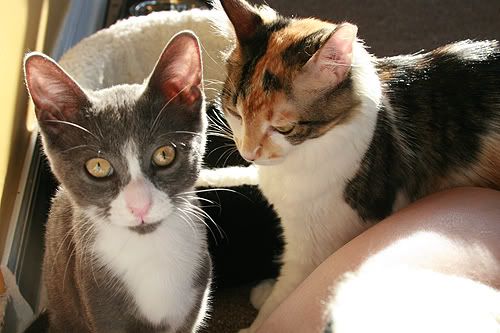 Aww...kitty kisses!
Tess is such a goofball
"You can't see me!"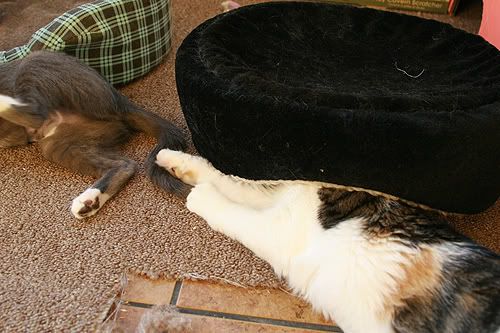 "La la...you still can't see me!"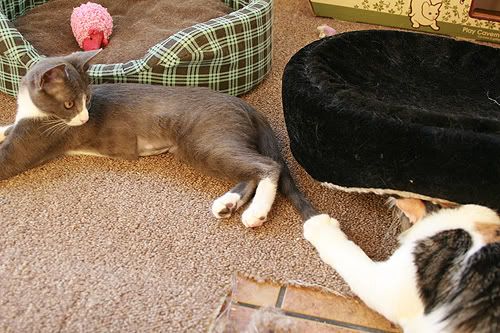 "You ca-an't see...me...or...oops!"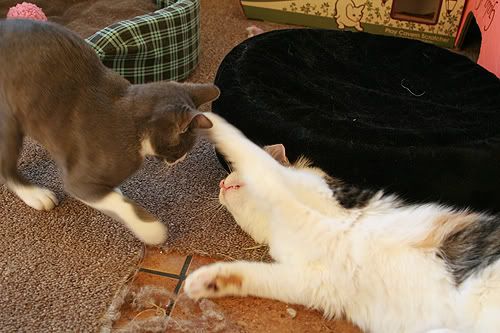 "Muh ma-hant fee mee..
.oof
!"