I have a new collection of Gwen Stacy photos that I thought you all would enjoy! She is getting so big!
Playing under my sister's bed:
The beaded bed skirt is meant to be a cat toy: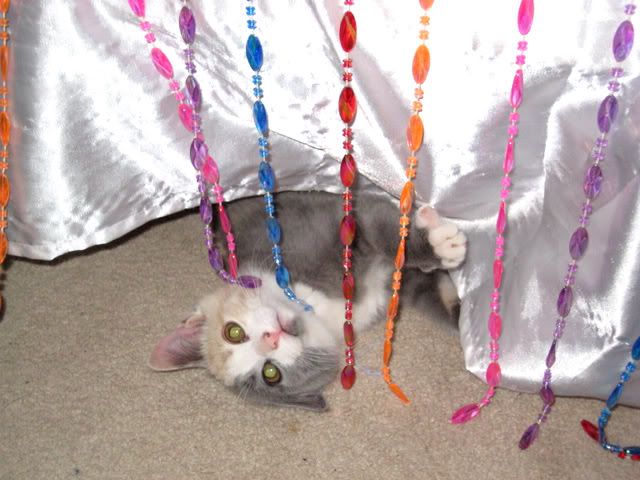 Sniffing a paint brush:
Attacking my foot:
Having an adorable bath:
Staring at me out of the corner of her eye:
Yarr! I will get you, paintbrush!
Rawr!
"Why are you teasing me with that THING?"
So cute: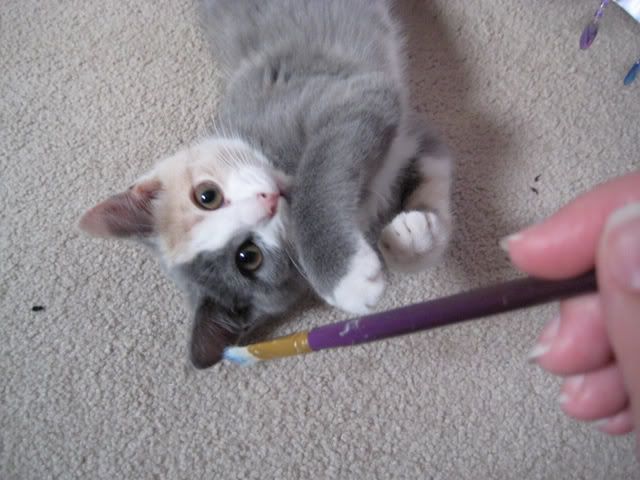 Finally she has caught the brush:
I figure she was thinking about biting me:
Such a dainty lady!
I hope you enjoyed them!!!