Hi everyone.
I haven't been posting as much lately due to some serious issues in my life. Health issues.
Well, they have passed and now I am getting a Yorkie. I haven't had a dog in years. She is beautiful and it was love at first sight. I tried going through many rescue channels but couldn't find a smaller dog in my area to match my apartment and lifestyle. (not to mention three cats)
Here is she is: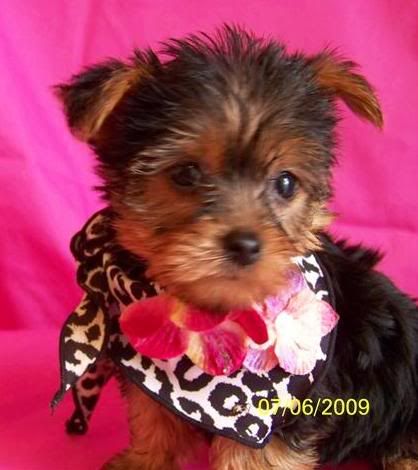 I will be picking her up either Tuesday or Wednesday.
Has anyone had a Yorkie or know anything about them? I've done lots of research, but I'd like some personal stories.
I've heard they can be yappers...can you gently train them not to yap so much? Also, are they difficult to housetrain?
How do you think the cats will get along with her?
Thanks!!!