I haven't posted photos of my two trouble makers in a long time. I know my main excuse for the last few months: I can't find my #&%$@ digital camera. These are taken with what has been convenient: my camera phone.
Jack in the trash box next to the desk. I'm moving soon and I've been purging a lot of old papers... mostly via shredding, but the shredder fills up fast. I apologize that the images are dark... no flash on the phone.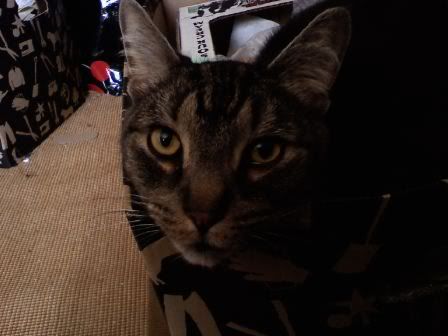 Then there's JoJo, who hasn't really been herself lately, but has still been extra lovey when I'm on the couch. I took these a few days ago.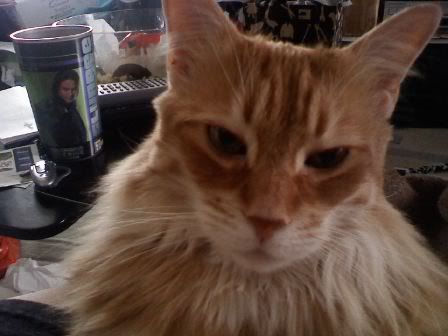 trying to ignore me: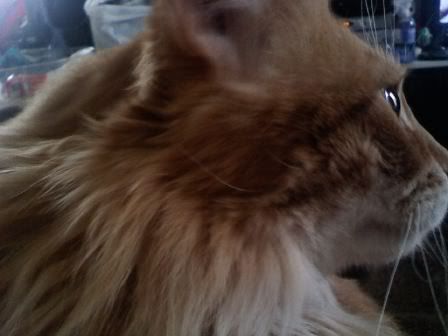 MOM! Get that thing out of my face before i bury it in the litterbox!
Most of the rest are blurry. Enjoy!
Amanda