Annie and Trent are friends. They play and they snuggle, sometimes. (sorry about the quality, these are from my phone)
Proof
(get ready with the AAAAAWWWW!)
: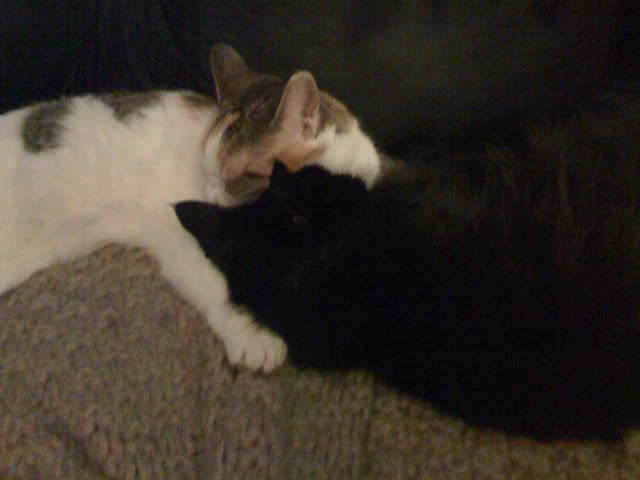 Annie and Ginger are partners in crime, usually.
They play, they chase, they beat on each other as only sisters can.
BUT the cat tree? That's not a place to share.
That's a place to be Queen of the World!
Well, until this week, apparently. Little Miss Annie must be growing up.
She's learning to share.
First, I came home and found Trent and Annie snuggling on the cat-bird seat on top of the tree: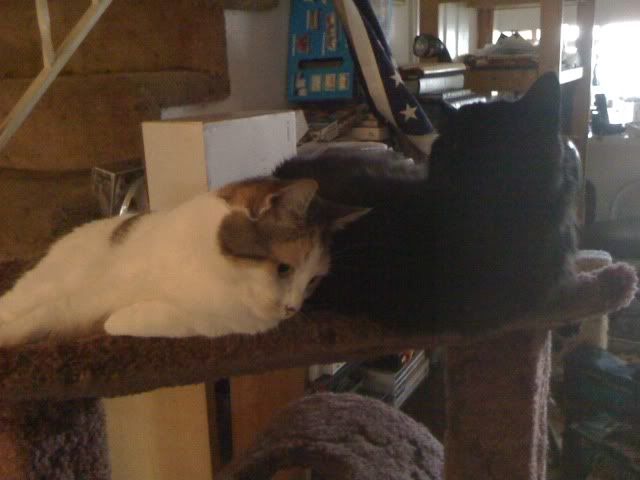 Then, just two days later, I came home to my calico girls sharing the cat tree.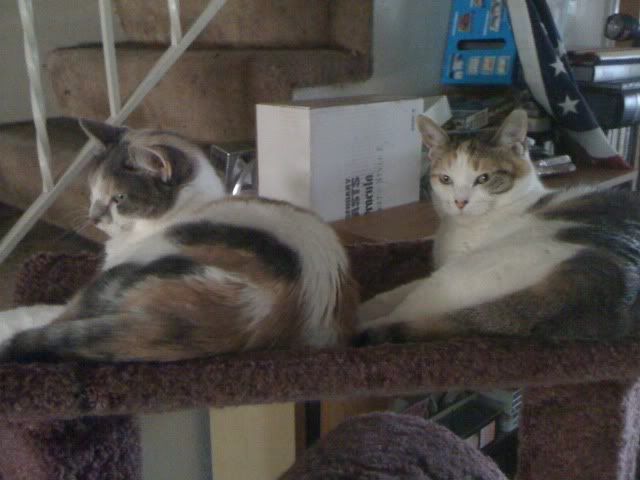 I'm just so proud of my Itty Bitty Baby Girl...they grow up so fast!