Hello everyone:
Juliet's babies are 4 weeks old today and they are sooo cute and are growing so fast! THis is crazy! I'm soo in love with them. I have to say, I know female cats out there take great care of their babies, but after taking care of Juliet and her babies I just know is it not that easy for them, and they do need our help, to keep them clean and protected, I mean, they do need some help. Now I feel sad when i see the feral mommy cats caring for their babies with no help and no one to give them the food they need.
Since Juliet (the Mommy cat) was abandoned before she gave birth, she is thin and she was malnourished, so I decided to give the babies kitten formula to help them grow stonger and it has worked, they are all doing fantastic. very active and playful. Here are some pics:
Jake (he is the biggest baby, Super cute!!!)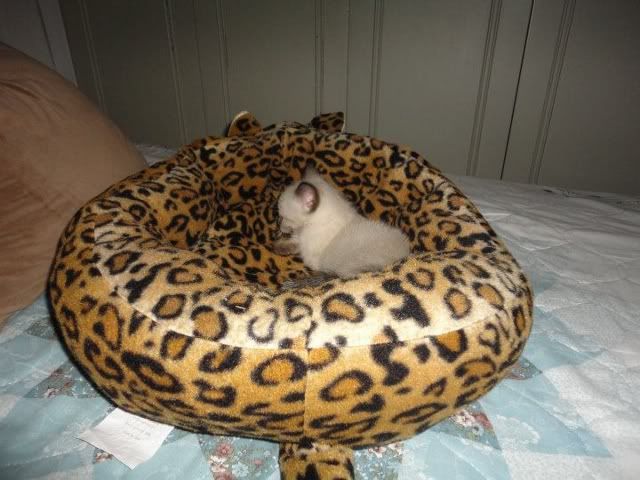 Kate (adorable girl, but very loud when you hold her, hehe!)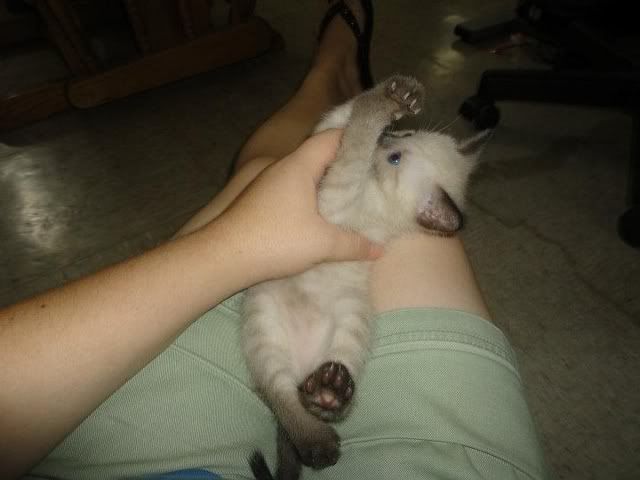 Penny (my favorite because she is sooo sweet and loving, she loves it when I hold her and she already climbs on my lap when I sit on the floor).
Penny in the middle:
Charlie (the tiny boy, he is tiny, but don't let him fool you. he is the most active and playful of all, he already runs)
Mommy Juliet and the babies
I hope you all enjoyed!
Tamar