I haven't been around for a bit. Came in to see some kitty pics - now I have to show some recent photos of my babies
Galahad is growing up - too fast! I have a few very rare shots here of the three of them; Sebastian, Daphne and Galahad.
I call Galahad ... Sir Galahad Fluffybuns (or Flufflypants or Fluffybutt
)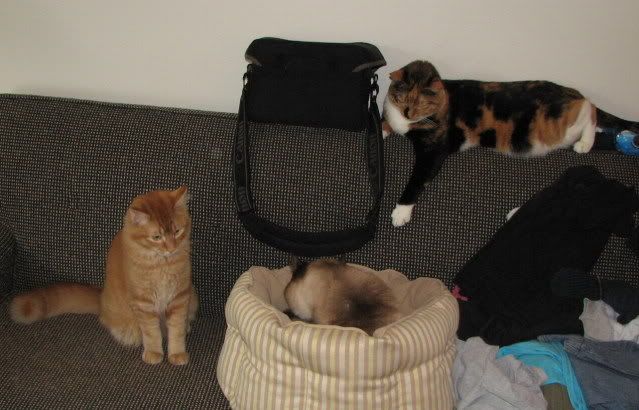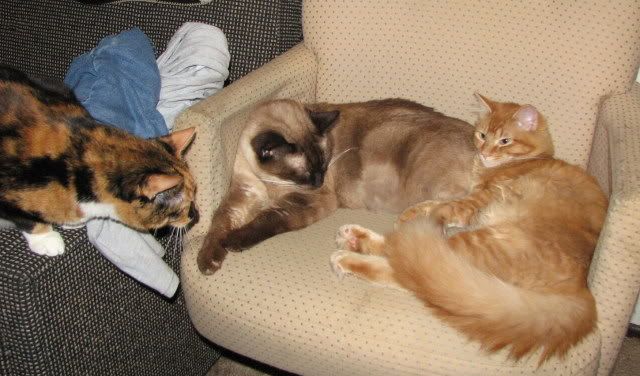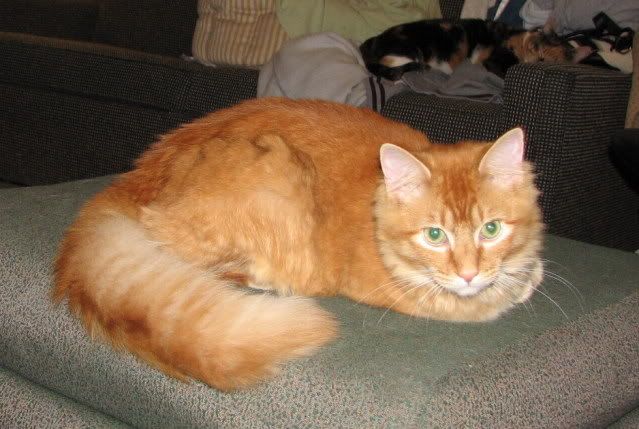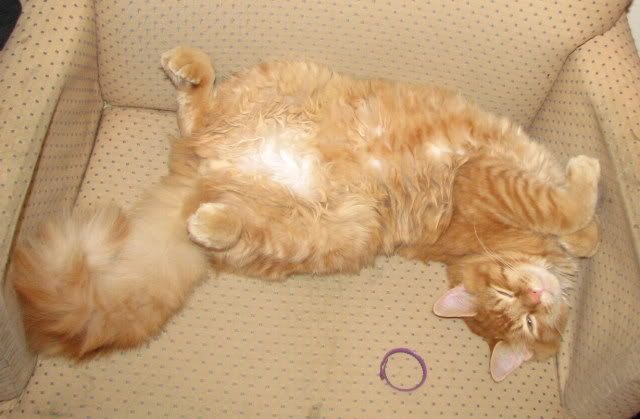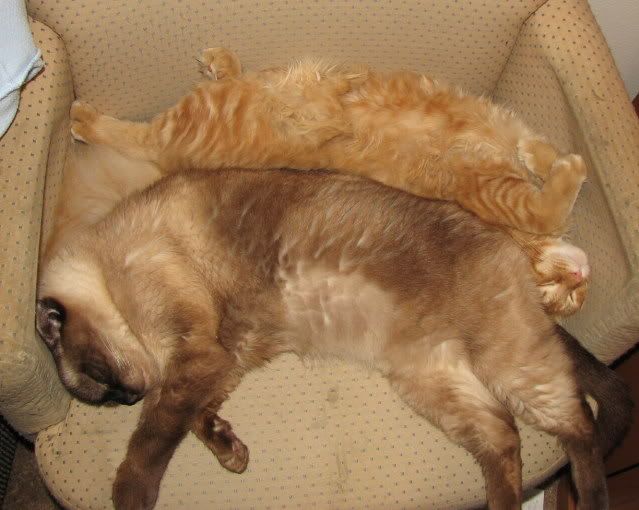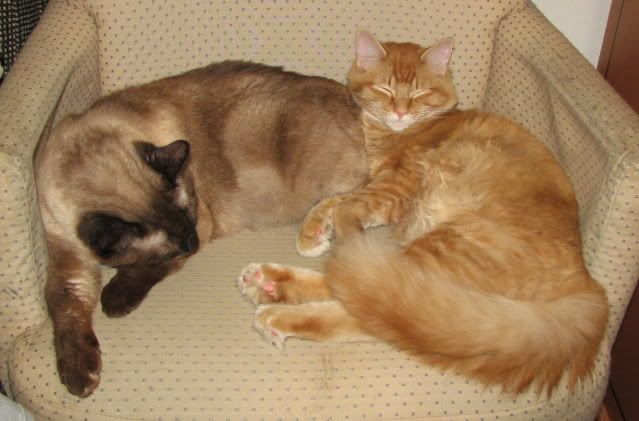 Will try to get more of Daphne. She's a tough one to get anymore
Thanks for looking!