It never ends
Couple days ago, Kizzy got a bump on his lip.... at the time I thought he was getting acne again. Today it is apparant it is not acne.
I'm wonderring if anyone has ever seen anything like this? If so, what was it?
3 pics to show progression.... sorry bout the quality... I wasn't shooting his lip, I was shooting something else and he happened to be in the pic.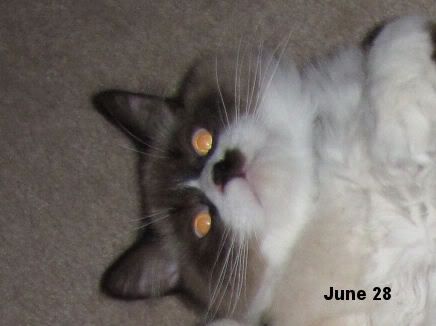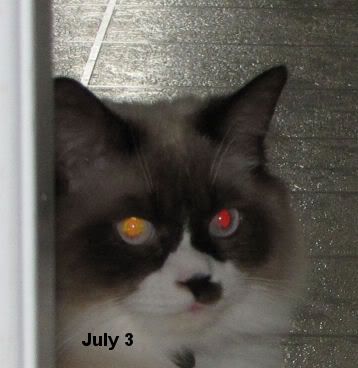 (in the above pic you can see relative size)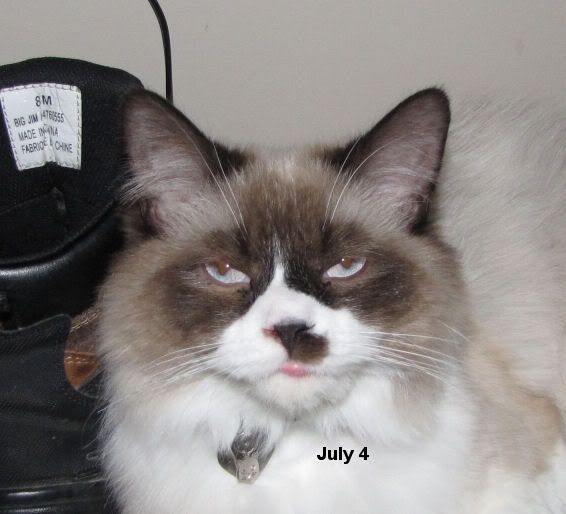 excuse the squinty eyes.... he was under my desk so I had to use the flash. This pic is from bout 10mins ago.
He is eating normally, playing normally, stinking up the house normally, etc. He is in one of his URI phases but nearing the end of it...nothing abnormal with that. (sneezing/eye discharge....he's down to just the eye gunk now, as you can see some in the pic)
Has anyone seen anything like this? I'm fairly certain it's not acne (we've done that before).
My thoughts: a bug bite perhaps? He's been catching random bugs around the house as of late.
Thanks in advance for any experiences.