It is so hard to get a good picture of Sooty, so on friday I asked a friend to help
Step one: Get the attention of your pet. Here I went for the tongue in ear approach...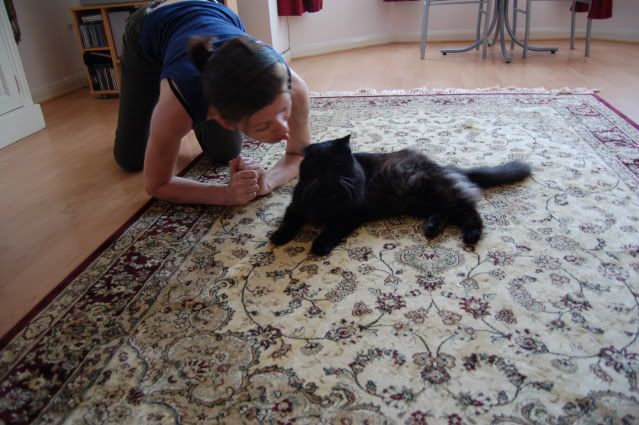 Step two: Try some other way to get his attention. Poking usually gets a response...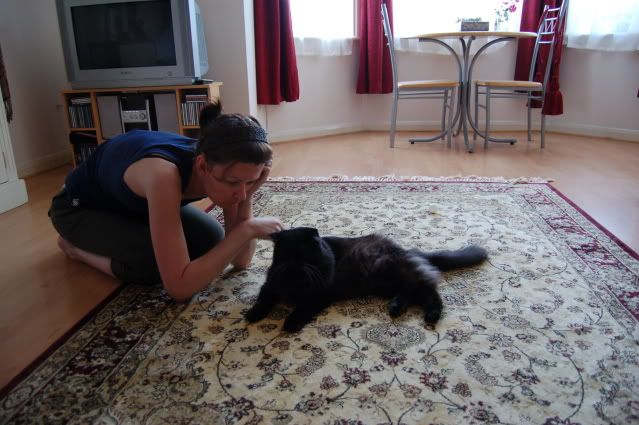 Step Three despair at his lack of enthusiasm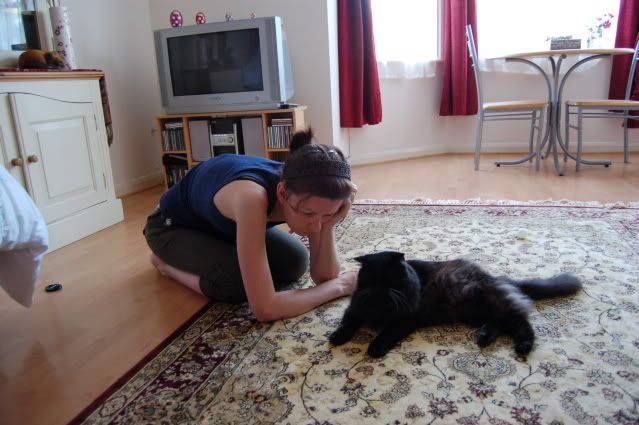 Step Four: Try prodding his botty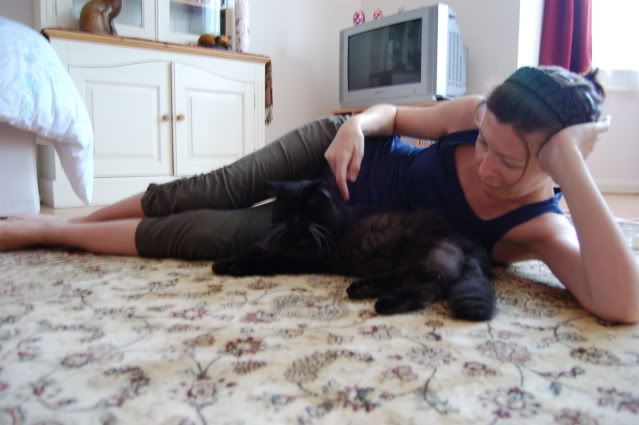 Step five: Just pretend
( It flippin hurt to lay like this. Did he care? in short. NO! )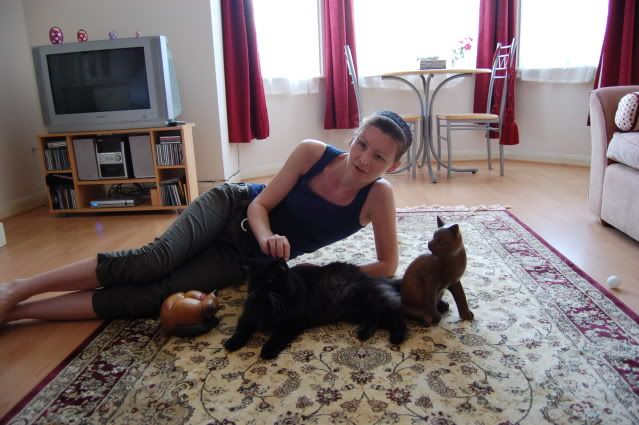 ( Look! It`s a family portrait!
)
I had to include a rare one of his furry little face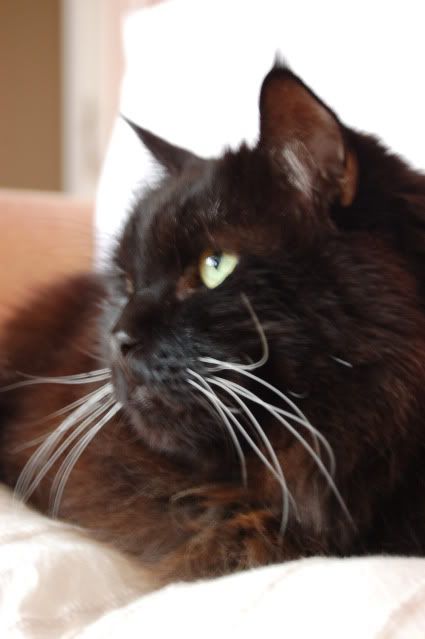 ...and his HUGE feet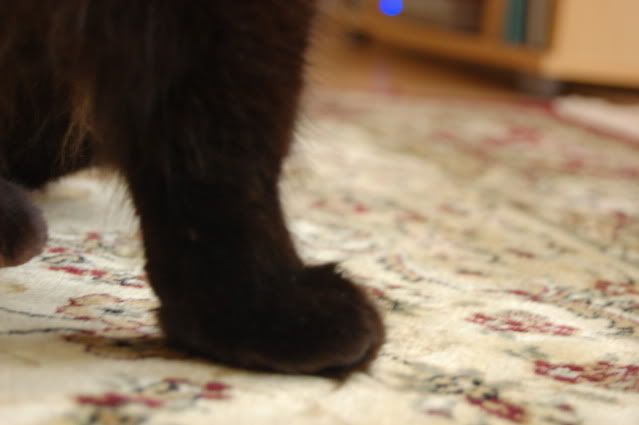 That is all. Cheerio!