box. And the stuff inside that box made a 3 tiered cat tree that goes from floor to ceiling with 3 different platforms on it.
(walmart, around $50....easy to assemble, treated with cat nip, fairly stable)
All you do, is thread the platforms onto the tubes.
The kitties, as soon as I got one platform on, and the other tube on, decided it was time for them to investigate. So I put my foot on the base to stable it, and let them play for a bit, before kicking them off to put the second and third platform (which again, they explored before it was finished).
So here we go...
Kittehs on the first platform: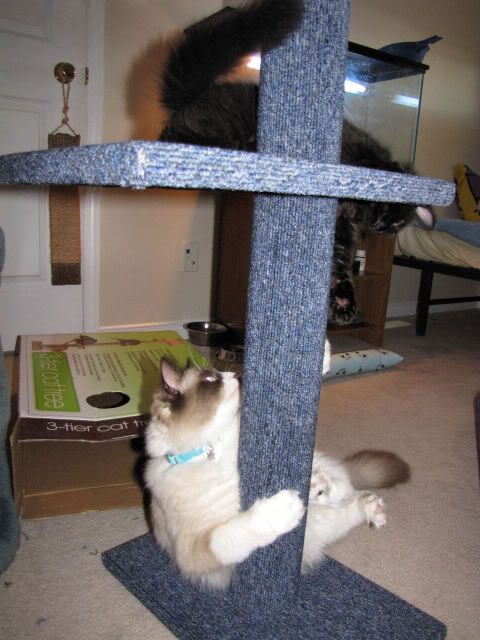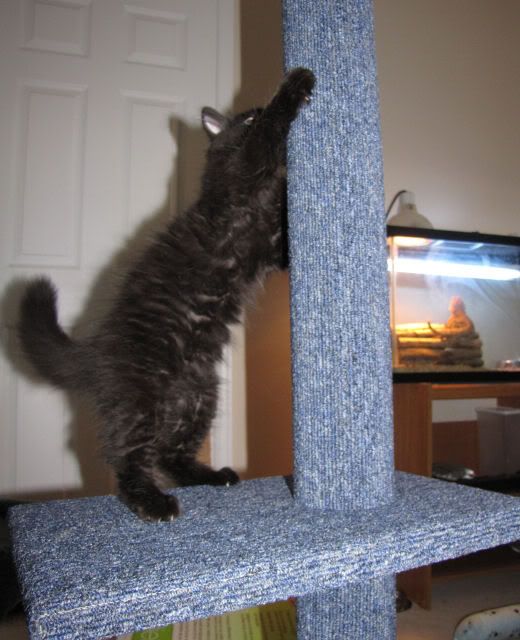 second platform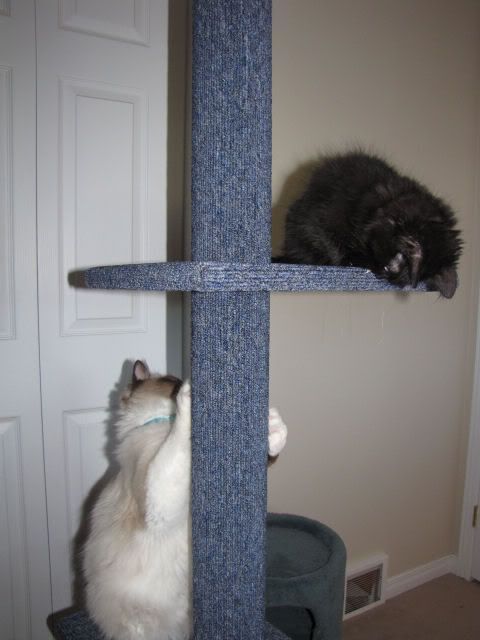 This is how Kizzy grooms Kitchi LOL...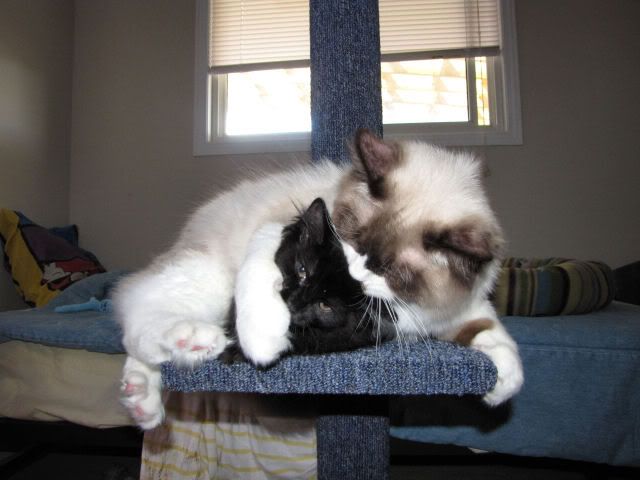 (grabs him, and forces him into it)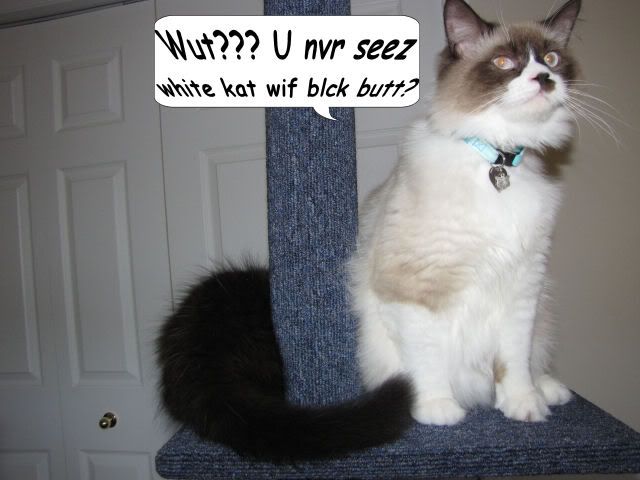 and the third platform: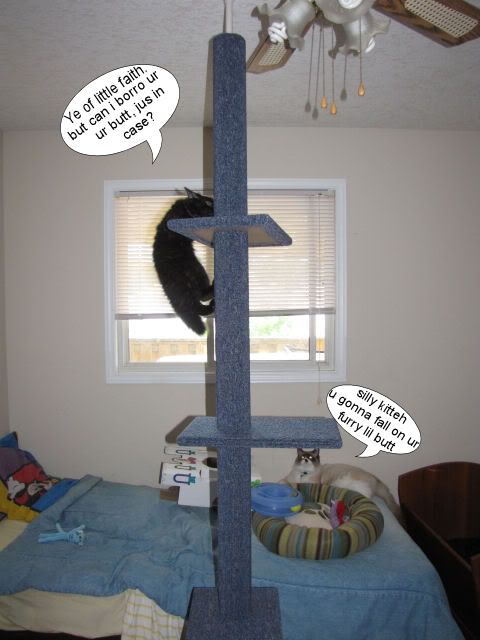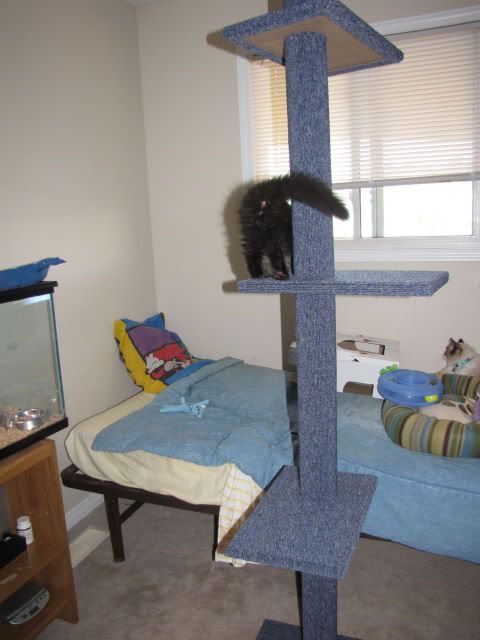 (pssst Gemlady, I have a special version of this pic for the BUTTS thread, just for you)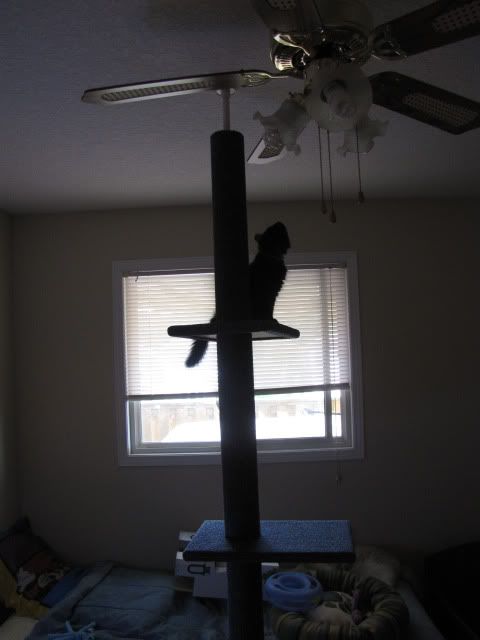 I thought the silohette was kinda cool....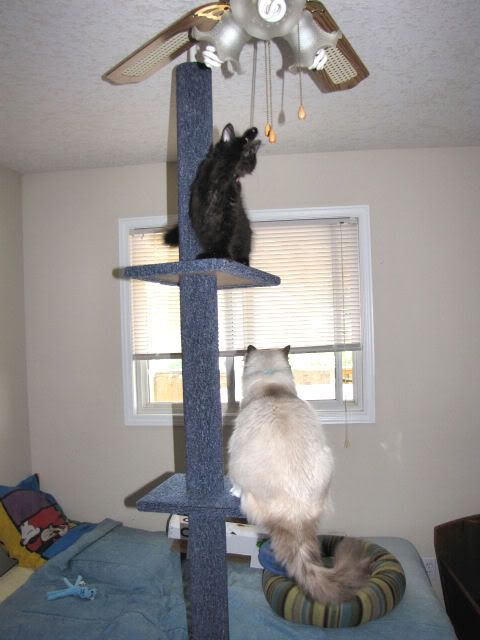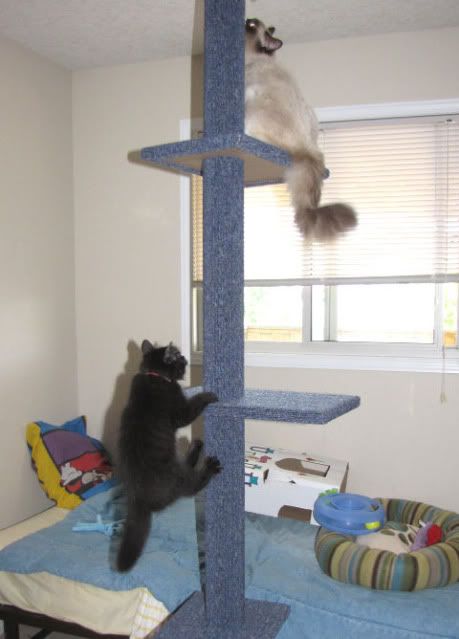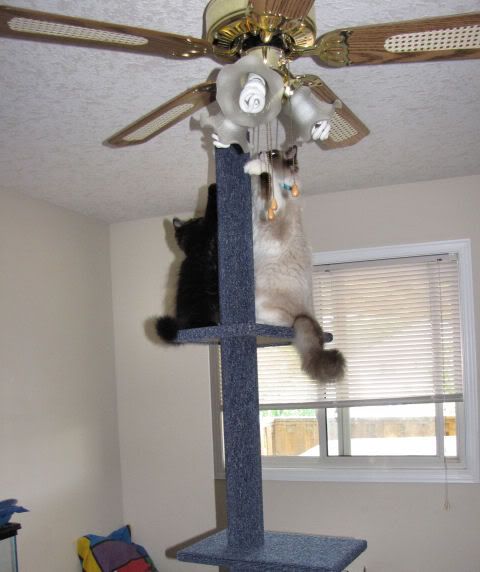 whoaaaa dude, this is really high
I can touch the ceiling....hmmm, it smells different... I think I like being ceiling cat, not basement cat.
(and before anyone asks, NO, the tree did not stay there. I only put it there to see how stable it was after assembling....it was moved shortly after.)
Part 2 to come......