Sorry it has taken me 2 weeks to get these pics up but had some computer problems and then have just been all around busy. Well Goose is here to stay. (not very much convincing and when the kitten writes Daddy a note it works great
) She was part of my 3 bottle babies and I surprised the DH with her the morning the 2 others left. I got updates and they are doing fabulous. Goose is already spoiled rotten and refuses to stay in the bathroom anymore so she has free run of the house with the rest of the crew. Here are some new pics of little Goose.
Queen of the scratcher
Using the scratcher like a big girl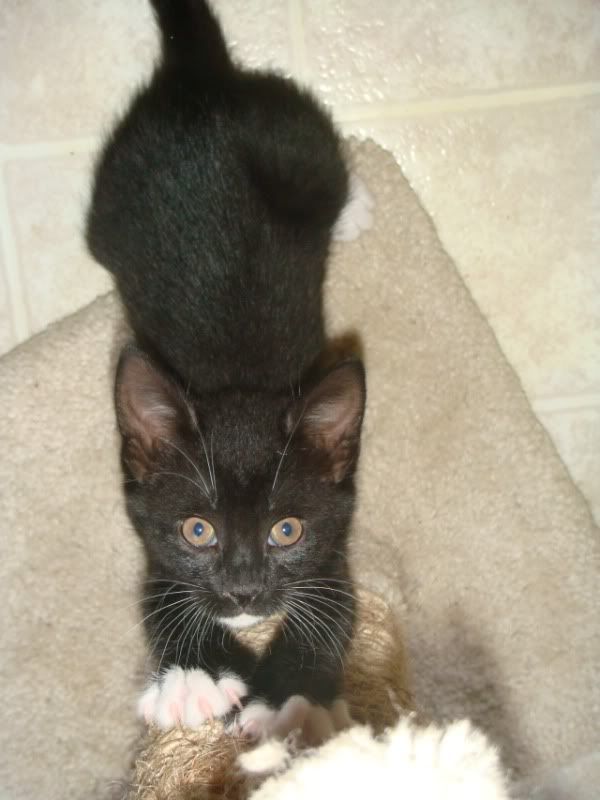 my little sleeping princess (don't mind the boogers we are on meds)
MOM!!! come on the sun is bright!!
Little Princess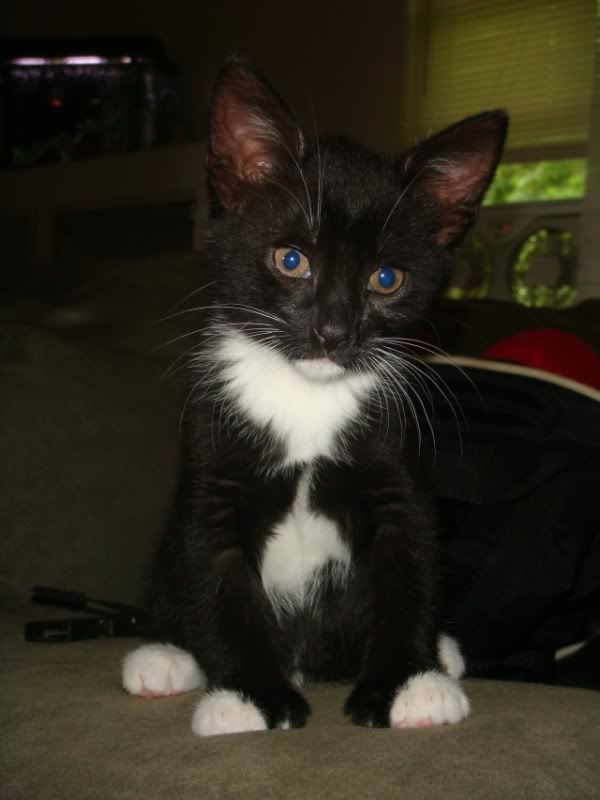 All the other guys in the house love her and are getting along well with her. She and Sloth are buddy buddies.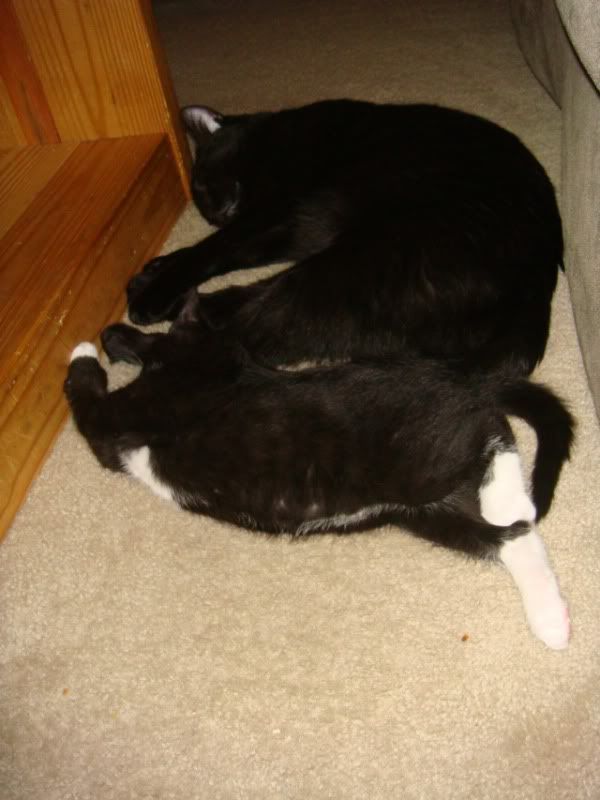 Up Sloth's butt lol
I caught Kricket and Goose snuggled together.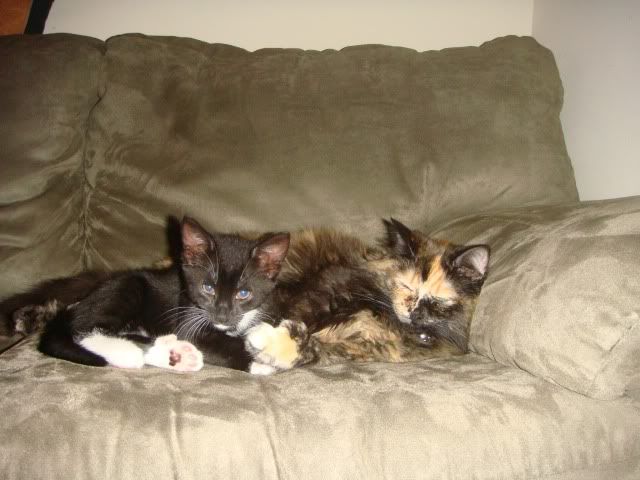 ENJOY!!!