Ok so it started with one stratch and one bump.
The stratch seems to be healing. But he keep adding bump to his face.
He had a vac reaction about 3 or 4 days ago.
Limping and not wanting to use his paws.
Now these bumps are forming. I can't see them as his fur is in the way but they are coming up every day it seem like a new one. All the other kittens are fine no problem nothing at first I thought mabye they where beating him up but they wuold not pop up so quick after that
There is the link to the thread about his vac.
http://www.thecatsite.com/forums/sho...d.php?t=199306
The bumos have been coming sense this date. The earliest I can get him to the vet is tuesday I will be taking him if it gets any worse by then.
But I am wanting any advice that anyone can give me.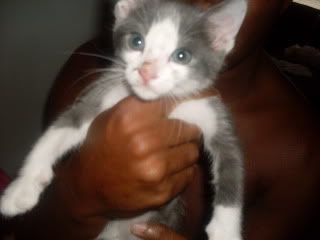 These are pictures the best ones I could get