Stats:
90g freshwater tank
- combo fresh and fake plants
- 2 oversized filters
- not alot of inhabitants right now.
- water is naturally yellow/brownish due to tannins from the driftwood
- natural look
Inhabitants:
- gar (forget what kind)
- 3 angelfish
- yoyo loach
- couple catfish (I'd have to look up the latin name, no common name for these guys)
- 3-5 bristlenose plecos (can't remember how many I've bought LOL)
and the reason the tank is so lightly stocked right now is......
- polypterus ornatipinnis (using tank as a grow out tank, till he is big enough to move in with the other guys in the 110g)
and some crappy pics LOL.
tank: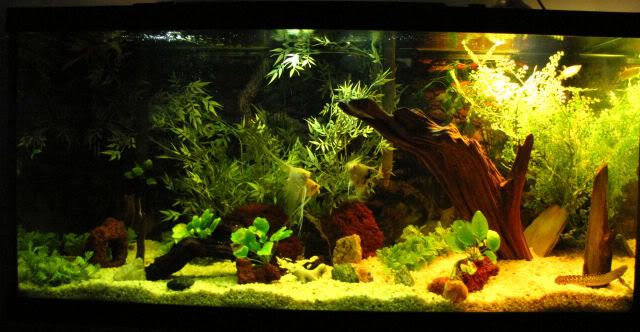 angels: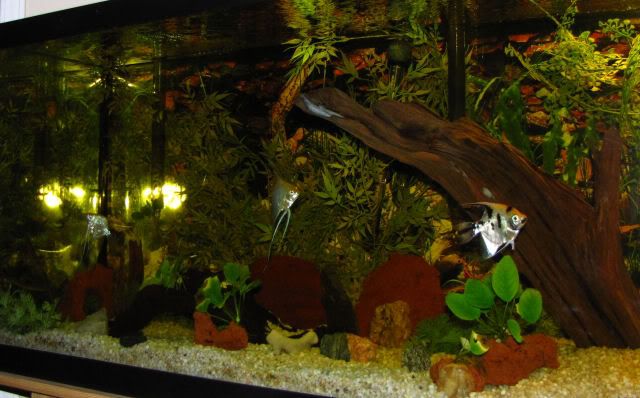 gar: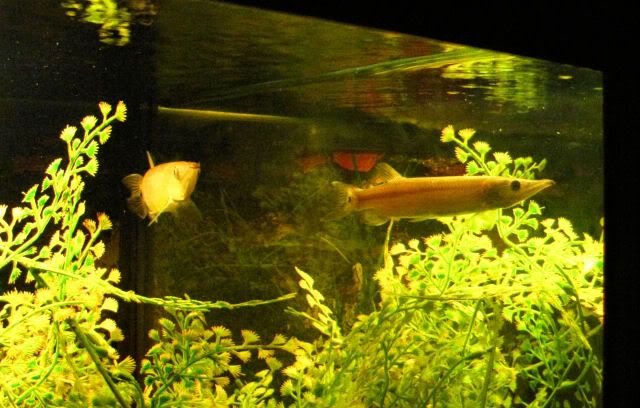 ropefish: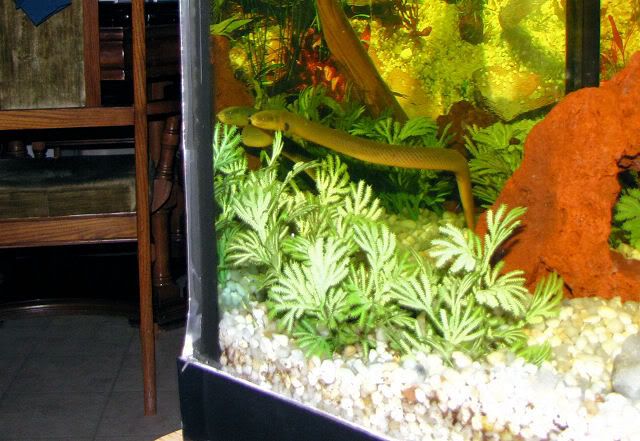 and my baby, my polypterus O.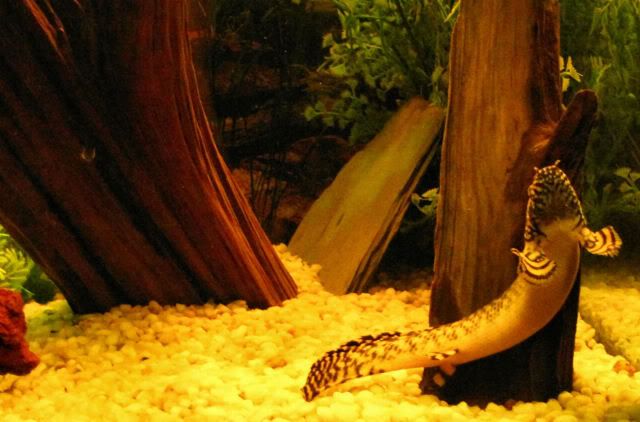 He is much prettier in person.