Hello everyone:
I just took some pics of my adorable kittens, they are 18 days old and are as cute as ever, I men, seriously cute!! I adore them! Here is a video:
http://www.youtube.com/watch?v=YHUj2XHm9ps
And here are some pics: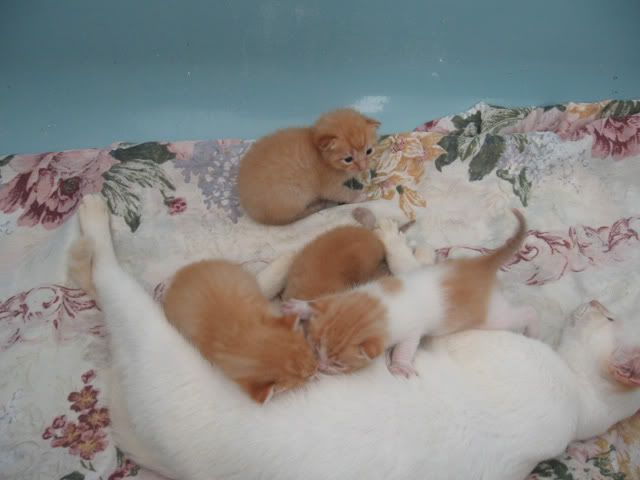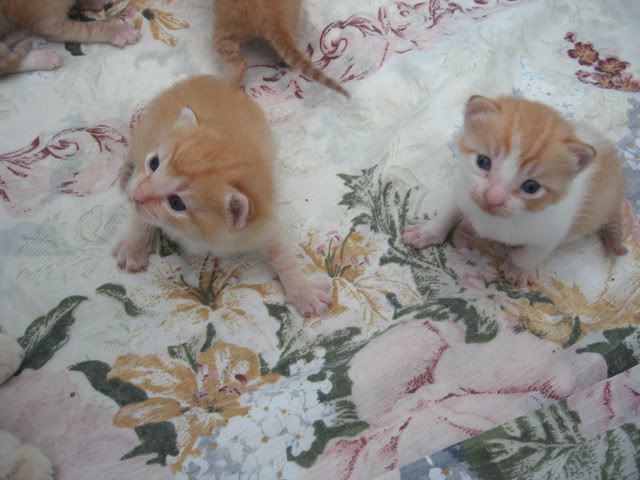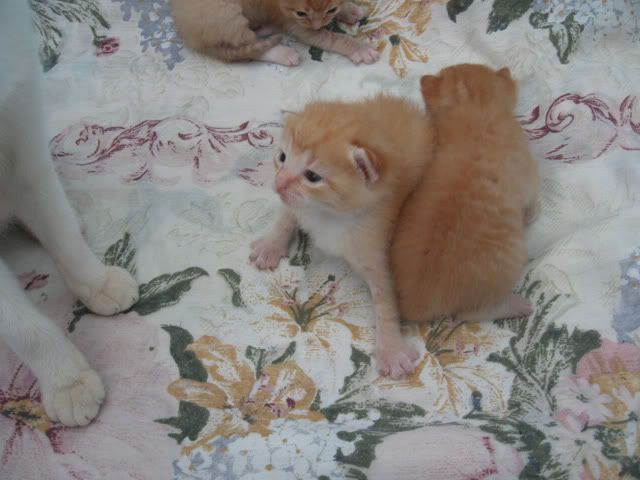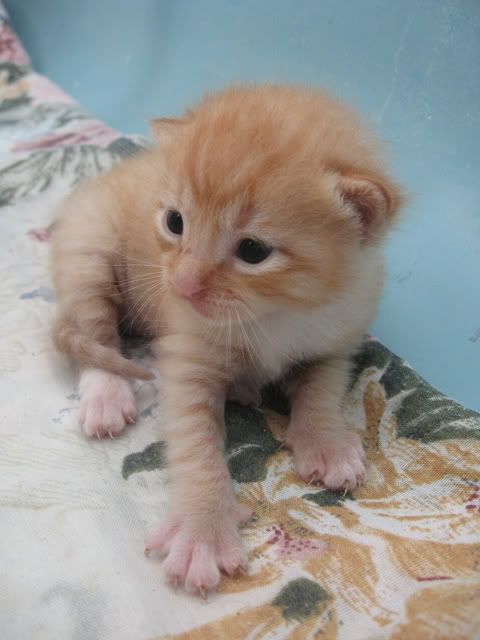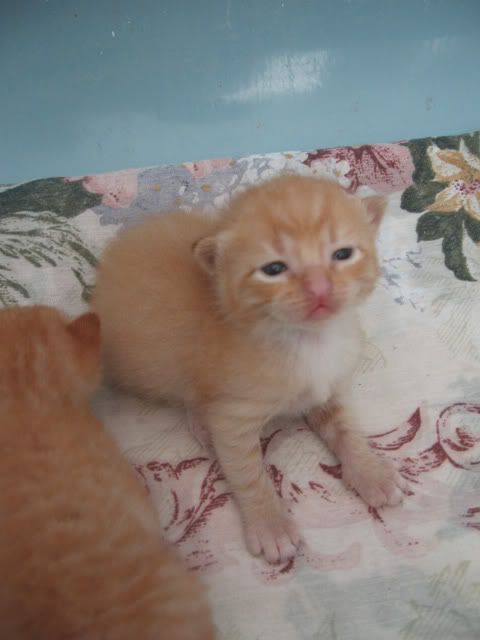 Mommy cat wasn't too happy about me taking pics of her babies, she was pretty worried about it...