Some of you know that I am fostering for the first time. I took four young adult cats from a local high-kill pound. They are turning out to be very good, furry, four-legged house guests.
So, without further ado, allow me to introduce you to: Archie, Jakie, Prowler and Ghost!
This is Archie - he is such a loving boy - launches himself into my lap, mashes his face into mine and smothers me with kisses!!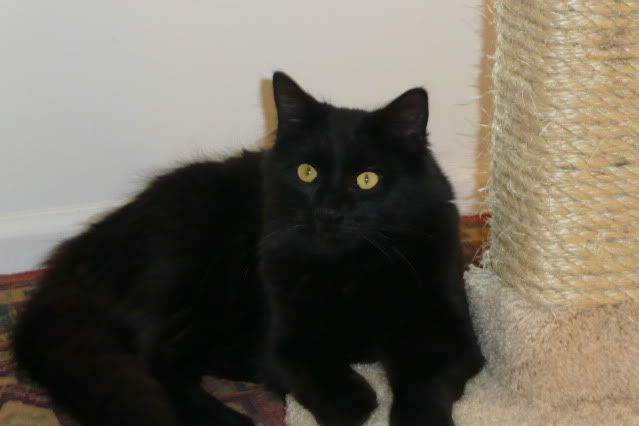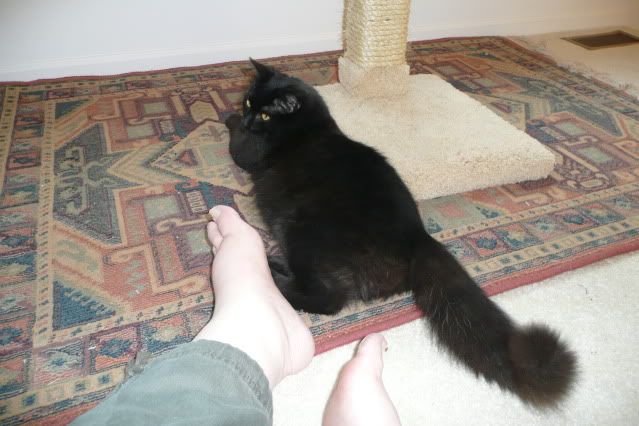 Next is Jakie - he is my velcro kitty, underfoot, on his hind legs putting his paws on me, following me around, begging for attention!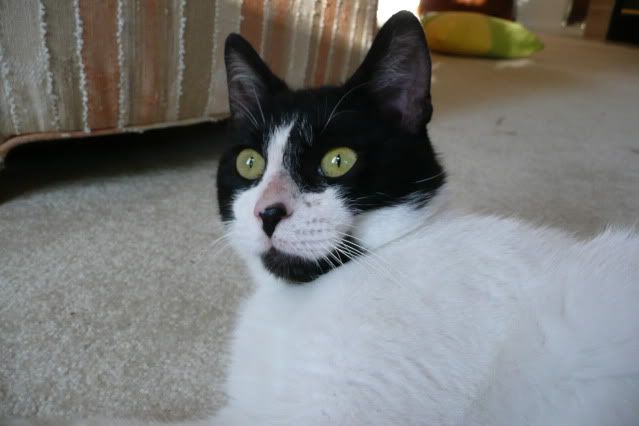 this image is a little blurry but he was moving. I just think it's cute he just has to lay on me - often it's my feet!!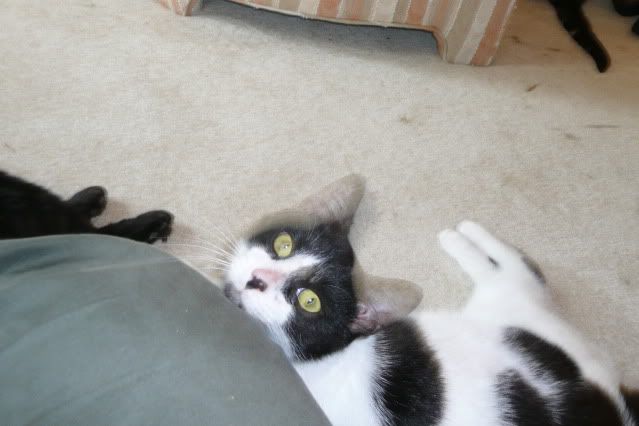 This is Jakie's brother, Prowler. They were surrended from the same home. He is the most openly playful and adventurous. Once he settled in he had to look EVERYWHERE. Oh, and he likes my stinky sandals!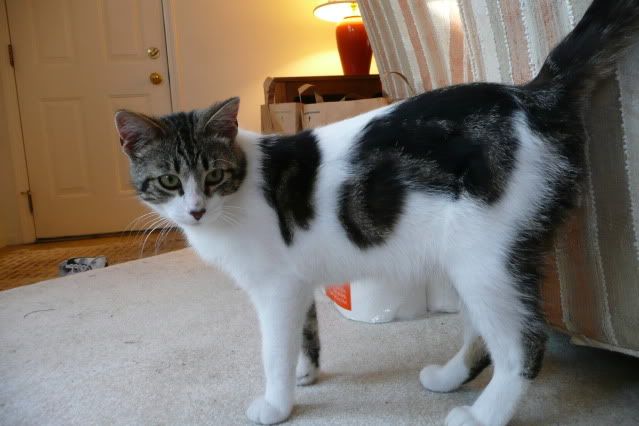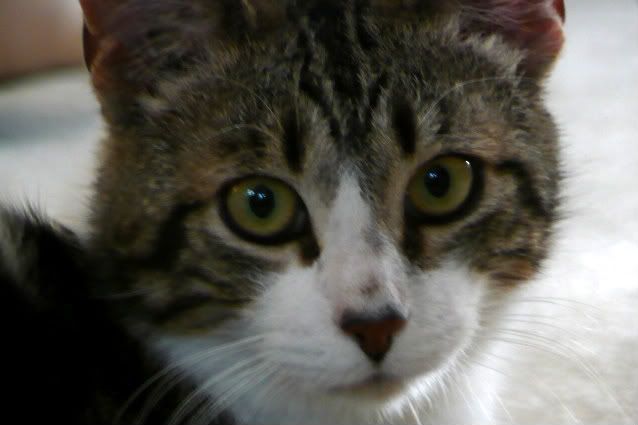 And last but not least, my scaredy cat boy Ghost! He is a grey, tan and white Snowshoe mix (we think) with beautiful blue eyes. He is still hiding in my guest bath, but is gaining confidence and strength every day. His neuter incision also got infected and he is very good about taking his oral Clavamox. Purrs nonstop and loves to knead on me!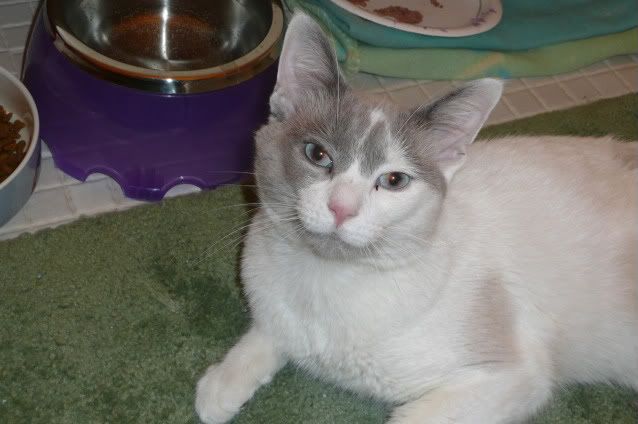 You can get some idea of his beautiful markings in this full shot.