Hi all!
I haven't been around much, and I miss you all! Even though most of you probably don't have a clue who I am.
I just have to share some exciting news! We got a new dog, Quincy, in February. Evie is used to dogs- we currently have one, and she knew two until our other dog died. But she was still on edge, and rightfully so. Quincy was NOT cat friendly!
So we've been using every trick in the book from day 1, and after a lot of baby steps, we were finally able to get them both almost relaxed in the same room without restraints!
Four months of itty bitty baby steps, and now look!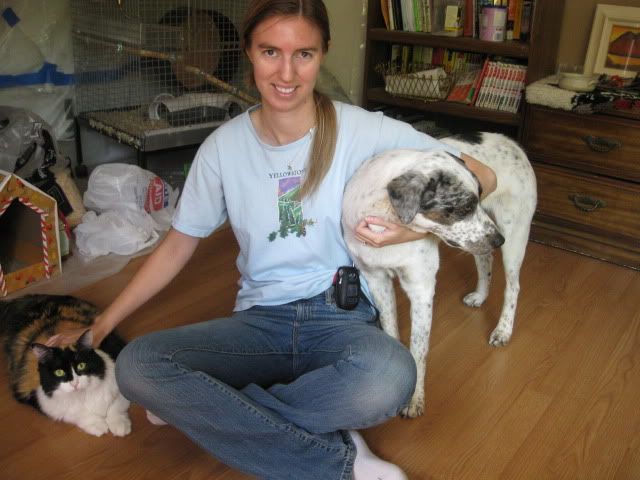 My big lap dog.
They're trying!
He's still in major "don't kill please!" mode with the kitty around, so he's always trying to get in my lap and underneath my legs. After a while he calms down, but look what he does, silly boy! Guess my feet don't stink too bad.
Just had to share with you guys!